How to save on blood pressure medications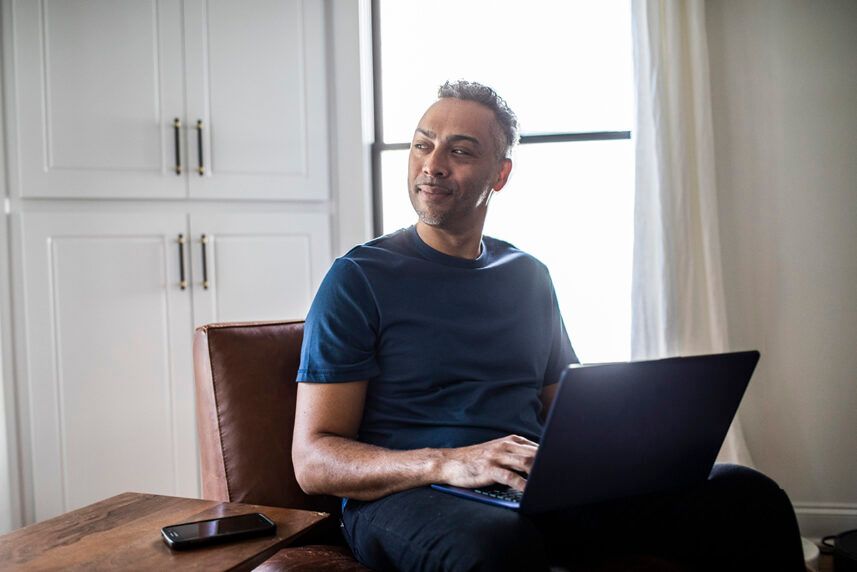 We have 7 smart ideas for spending less at the pharmacy.
Updated on
November 7, 2022
Did you know that nearly half of all American adults have high blood pressure? ("High" is defined as having blood pressure at or above 130/80.) To get it under control, many people need multiple medications. And that can be expensive.
But there are some easy ways to get your blood pressure under control without breaking the bank, says Michael Hochman, MD. He's a Los Angeles primary care physician and a host of the podcast "Healthy Skeptic, MD."
Try these 7 strategies:
Ask your doctor about cheaper options
There's no need to be on expensive brand versions of high blood pressure medications, says Dr. Hochman. "There are 4 different classes of blood pressure medications that have been around for decades, and they are all excellent," he says. The medications are thiazide diuretics, angiotensin-converting enzyme (ACE) inhibitors, angiotensin receptor blockers (ARBs) and calcium channel blockers.
All these medications are available as generics. They have the same active ingredients and effects as brand-name medications. But they cost 30% to 80% less, according to the U.S. Food and Drug Administration (FDA).
One of the first medications your doctor should prescribe is a thiazide diuretic such as hydrochlorothiazide, Dr. Hochman says. "Many other blood pressure medications won't work as well if you're not on a diuretic. And you don't just want to be thrown on more medications."
Recommended reading: The Optum Perks guide to blood pressure medications.
Check your insurance coverage
When your doctor prescribes a medication, you should always see where it's listed on your insurance company's medication formulary. This is a list that divides medications into 3 or 4 tiers. Medications in Tier 1 are usually generic and cost the least. Medications in the higher tiers tend to be more expensive.
You can call your insurance company (or visit its website) to review your drug formulary and what medications may or may not be covered. If your blood pressure medication isn't on the list, check with your doctor. Ask if there's another medication in the same class that would be more affordable for you.
See if you're eligible for a mail-order pharmacy
If you have insurance, you may be able to save more by moving to a mail-order pharmacy, says Nicole Broadhurst. She's a lead medical billing advocate at Tennessee Health Advocates in Crossville. If your insurance will cover 90 days of medication instead of 30 days, this can save you even more time and money.
Try medication discount sites
These sites let you search online to find the best discounts on thousands of prescription medications. You can then find pharmacies near you and compare discounts to get the best deal.
Broadhurst's father is on Medicare with a supplemental plan. When he was prescribed a new blood pressure medication, he learned that it would cost him $130 each month. But they looked online through a prescription price checker and found that it would be only $30 a month using a medication discount card.
Speaking of which: Optum Perks offers a free discount card that you can use at more than 64,000 pharmacies nationwide. You may be able to save up to 80% on prescription medications.
Find a good online pharmacy
This can be harder than it sounds. About 96% of online pharmacies don't comply with state and federal laws and patient safety standards. Medication from a site operating illegally could be counterfeit. It could be fake, expired or the wrong dosage. It could even contain dangerous ingredients.
You can see if an online pharmacy is state-licensed at the FDA website. If the pharmacy is listed, make sure it also requires a prescription from your doctor. It should also have an address and telephone number in the U.S. And there should be a licensed pharmacist available to answer your questions.
Also check that the pharmacy is accredited by the National Association of Boards of Pharmacy.
Free prescription coupons
Seriously … free. Explore prices that beat the competition 70% of the time.
Get free card
Do a discount program
Some drug companies offer patient assistance programs based on your income and health needs. You can apply directly to the company for a discount card, free medications or discounted medications.
There are other programs that can help, too. They include:
Medicare Extra Help program. This offers information about the Social Security assistance program and application process for the Medicare Part D subsidy.
State Pharmaceutical Assistance Program (SPAP). Here you can learn about state-funded assistance programs for prescription medication costs.
Pharmaceutical Assistance Program (PAP). This has information about companies that offer programs that help pay for the medications they manufacture.
Medicine Assistance Tool. This connects underinsured people with patient assistance programs.
Make no-cost lifestyle changes
If you're on a few blood pressure medications, some simple lifestyle tweaks may help pare down your medication list.
"Many people are on 3 or 4 different medications. But they don't realize that the reason their blood pressure is high is that they're taking a lot of ibuprofen, drinking too much alcohol or eating too many processed, high-salt foods," says Dr. Hochman. "So lifestyle really can make a difference." (Check out "16 little ways to lower your blood pressure" for more ideas.)
Case in point: A 2021 study in the journal Circulation looked at patients with resistant hypertension (meaning their blood pressure wasn't going down, even with medications). It found that people who followed a low-salt, low-calorie healthy diet and exercised regularly for 4 months were able to significantly lower their blood pressure.
The bottom line: Managing your blood pressure doesn't have to break the bank. Follow our tips and spend less every month. (And download the Optum Perks prescription coupon app today to see how much you could save on your medications.)