Everything you ever wanted to know about therapy (including how to afford it)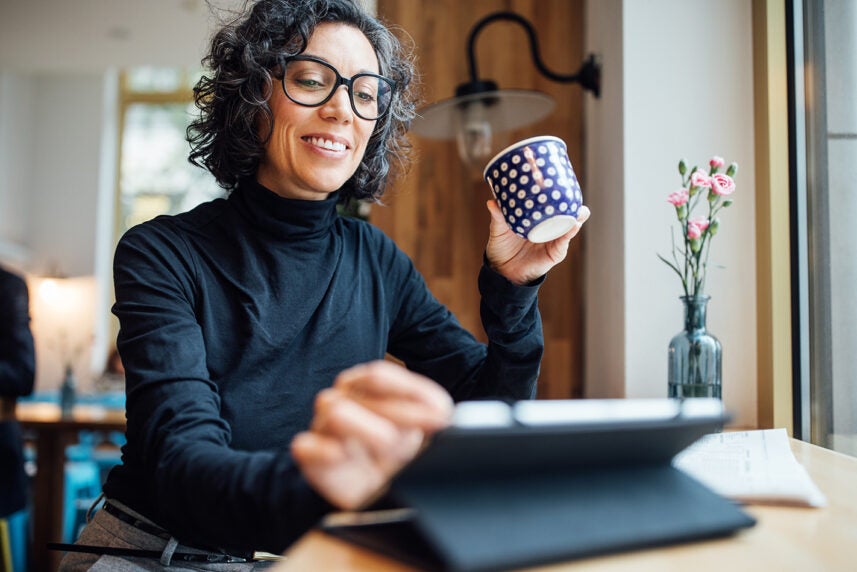 Regular check-ins with a mental health professional can help with depression, anxiety and even everyday stress.
Life can get heavy. Work and family stress can make anyone feel down. And coping can be even tougher if you're dealing with anxiety, depression or some other mental health condition. But you're not alone: Mental health conditions are common, affecting about 1 in 5 U.S. adults.
No single pill can fix all of life's problems. But there is 1 treatment that's been shown to help most people: therapy. According to the American Psychological Association, 3 out of 4 people who go for therapy get some benefit from it. And unlike medication, there are no negative side effects.

What is therapy, exactly?
Also called talk therapy, psychotherapy or counseling, therapy involves meeting with a mental health professional, such as a psychologist, psychiatrist, social worker or counselor. With guided conversations, the therapist helps you work toward changing any negative thoughts, emotions, or behaviors that may be interfering with your everyday life.
"When you feel you're not functioning well in your relationship, work or school, that may be a sign that therapy could be a good idea," says clinical psychologist Ramani Durvasula, PhD, an author and professor at California State University, Los Angeles. People tend to talk through these sorts of problems with friends, family members or coworkers. But sometimes stress, anxiety or sadness can become overwhelming. That's when a mental health professional can help.
"Your therapist is there to support you," says LaToya Gaines, PsyD, a clinical psychologist based in New York City. "The goal is to help you find relief from the concerns that brought you to therapy." Therapists help you develop a sense of self-awareness around your negative feelings. They also help you find ways to cope.

Optum Perks can help you cope with the cost of your medication. Download our app to access coupons you can use at pharmacies nationwide.
I keep hearing about a technique called CBT. What is that?
CBT stands for cognitive-behavioral therapy. It's a very popular form of help. With CBT, the therapist helps you recognize the negative things you say to yourself. Then you're taught how to challenge them. Uncovering these harmful patterns and distorted beliefs is the first step toward finding more positive ways of thinking. The goal? Healthier beliefs and behaviors.
Examples of negative self-talk include:
"I'm not good enough."
"Everyone is going to laugh at me when I give this presentation."
"I can't leave the house or I'll get in a car accident."
"Nothing good ever happens to me."

Research shows that CBT can help ease anxiety, depression, bipolar disorder, eating disorders, insomnia and more. (Nighttime anxiety can cause you to lose sleep. Learn more about relaxing your brain so you can nod off early and wake up refreshed.)

What are some other types of therapy?
There are many, including trauma-informed care and psychodynamic therapy. There's also something called EMDR, or "eye movement desensitization and reprocessing therapy." Some other therapy disciplines that are considered more common include:
Acceptance and commitment therapy (ACT)
With ACT, you learn how to accept life circumstances, thoughts and emotions as they come, without judging or trying to change them, Durvasula says. You learn self-compassion and the ability to separate thoughts from reality. So "I'm a terrible person" becomes "I'm having the thought that I may be a terrible person." The second version leaves room to discuss the possibility that, hey, maybe you're not so terrible after all.
Dialectical behavior therapy (DBT)
DBT is helpful for people who struggle to manage their emotions and tolerate distress. It's great for people whose reactions can zoom from 0 to 60, says Durvasula. "It helps them learn skills such as being comfortable with uncomfortable moods, staying in the moment and understanding that a lot of life is shades of gray," she says. "It's not just black and white."
Humanistic/existential therapies
These approaches focus on the person rather than the symptoms. Generally, the therapist doesn't give advice and avoids labeling and diagnosing. You're in the driver's seat. You learn to identify conflicts, understand your feelings, and become more self-aware so you can take responsibility for your own choices. The therapist tends only to ask questions and uses active listening so you feel heard and understood.

Does therapy work?
For most people, it does. A review of studies from 2015 found that therapy led to measurable changes in areas of the brain that control thoughts and memories. And in a small but interesting Swedish study, 9 weeks of CBT helped shrink an area of the brain associated with fear.
In cases where therapy alone isn't enough, medication may help, too. Not all therapy providers can write prescriptions, though. You may need to see a psychiatrist, primary care doctor or other provider.
How do I find a therapist?
You get a referral from your primary care doctor. Friends and co-workers may also be able to offer suggestions based on their own experiences.
You can also find therapists online. Here are some reputable resources:
Save up to 80% on your medications
Get prescriptions for as low as $4 with our free discount card, redeemable at over 64,000 pharmacies nationwide.
Get free card
I've heard that therapy is expensive. What if I can't afford it?
A therapist might charge $100 to $200 per session. That can be too much for a lot of people. "Cost is a big fear for many folks," says Chicago psychologist Diane Welbel, PsyD. "They think 'I need support, but I can't afford it.'" But there are ways to make therapy fit your budget, she says. Some possibilities include:
Sliding-scale fees
You can ask a therapist about reduced fees based on income or financial problems. You might be surprised. You may be offered therapy at "a low cost or even free," Welbel says.
Local universities
If you're a student, you may be able to get free mental health care from your school. If you're not, contact your local university and ask if the school has a mental health training program on its campus or locally. Students in that program may be able to help you at a low (or no) cost. And yes, the care is still good.
"[Student therapists] may have already graduated and are finishing their training, or they will be working under someone who already has an advanced degree," Welbel says. "That means you have a double set of eyes and ears on your story, which can be an advantage."
Group therapy
Here, 1 or more mental health professionals lead a group of people (usually 5 to 15) who may all share the same concern. Anxiety, grief, chronic pain, substance abuse and poor self-esteem are some possible topics. It's more than just a money saver; some people find group therapy quite useful. "You get to hear other people sharing and saying, 'Oh, yes, that happened to me,'" says Welbel. "So you don't feel as alone. That is incredibly powerful." Group members often share their own tips for managing difficult emotions and circumstances, which can be helpful, too.
Open Path Psychotherapy Collective
This nonprofit offers a network of mental health professionals who offer their services at reduced rates. To learn more, visit the Open Path website.
Online support groups
You can even start therapy right from your home. The Anxiety & Depression Association of America and the Depression and Bipolar Support Alliance both offer free and low-cost online support groups.
Your existing health insurance
Some plans offer behavioral health coverage, which includes therapy. Plans purchased on the Affordable Care Act Marketplace, for instance, are required to offer such benefits. But the specifics vary by state. Scan your policy or call the 800 number on the back of your card to find out what's available and how you can qualify.
Employee assistance plan (EAP)
Plans that don't offer broad behavioral health coverage might still offer an EAP, which generally covers a limited number of therapy sessions related to a specific problem. Substance abuse, family problems, grief or even stress may qualify. Either call the insurance company or ask your human resources department if you have an EAP.
Flexible spending account (FSA) or health spending account (HSA)
FSAs and HSAs are accounts that help you budget for all kinds of health-related expenses, including mental health costs. These are usually part of an employer benefit program. An HSA, unlike an FSA, is available even if you're self-employed. Money that goes into either type of account isn't subject to income tax. That's essentially a discount on therapy sessions.
We have everything you need know about saving money with FSA and HSAs. Read more here.

What about the new therapy apps?
BetterHelp and Talkspace are services that let the user talk to a qualified therapist at a reduced rate. You can connect with the therapist by text, video or phone. (BetterHelp costs $60 to $90/week; Talkspace starts at $65 a week.)
App-based therapy is convenient: There's no commute to a therapist's office, and you can schedule sessions around your schedule. Research shows that these apps can be effective in treating depression and anxiety, but we don't yet know if they should be used as a substitute for in-person or face-to-face therapy.
Optum Perks can help you find the best deal on medication. Download our mobile app to save up to 80% off at a pharmacy near you.