4 ways to ensure you're getting the best prescription drug prices
The costs of prescription medications keep increasing. Ways to save money on your prescription drugs include using discount cards and coupons, as well as knowing the coverage available to you.
Medically reviewed by
Ami Patel PharmD, BCPS
Updated on
November 17, 2023
Pharmaceutical companies often increase medication costs in line with inflation. Other factors may also add to rising prices, including research and development costs.
The cost of prescription drugs rose an average of 31.6% between 2016 and 2022. Even with the Inflation Reduction Act, the price of certain medications remains unaffordable for many people.
According to a 2023 report, 6 in 10 adults in the United States take at least one prescription medication.
If you are looking to save money on your prescription medications, it can help to know all of your cost-saving options.
1. Consider generic over brand-name medications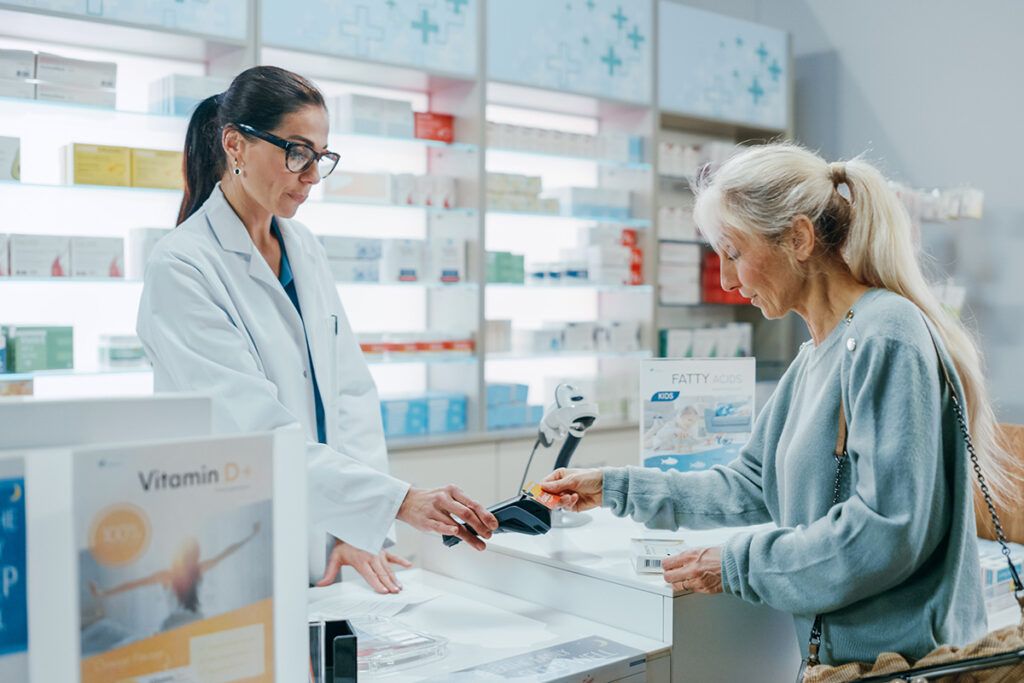 If you can, consider choosing the generic version of a medication. According to the Federal Trade Commission, brand-name drugs can generally cost 80–85% more than the generic versions.
Generic medications contain the same active ingredients as brand-name drugs, and around two-thirds of prescription medications have a generic version. And 91% of all prescription medications are filled as generic.
If a doctor prescribes you a specific medication, ask them whether a generic version can help you save money.
2. Where you shop may make a difference
Knowing where to shop can make a difference to your budget.
Shop online
Online pharmacies can sometimes offer lower prices for prescription medications. That price can become even lower if you purchase a higher quantity of the medication, such as a 90-day supply.
With online pharmacies, you can order your prescription medication, and they'll mail it to your chosen address directly.
Free prescription coupons
Seriously … free. Explore prices that beat the competition 70% of the time.
Get free card
Pharmacy chains and big-box stores
Chain pharmacies like Walgreens or CVS and big-box stores like Walmart, Target, or Costco offer not only prescription discount cards and programs but also lower prices on generic versions of prescription drugs.
3. Assistance programs
You may qualify for assistance programs that can help you pay for your medications or offer them for free.
Some pharmaceutical companies offer discount programs to people who qualify. Eligibility can depend on your health needs and income level.
You may also qualify for state pharmaceutical assistance programs, which are state-run programs that help with medication costs. Federal funding is also available to states that meet specific requirements. To learn more about these programs, you can check your state's or state attorney general's website.
Medicaid can also help you cover prescription costs providing you meet the eligibility requirements.
4. Use prescription discount cards or coupons
Prescription discount cards and coupons can offer significant savings on medications — sometimes up to 90%.
Some cards and coupons are free, but others require you to pay a membership fee or annual fee. It's important to note that prescription discount cards and coupons are not a form of health insurance.
Some drug manufacturers offer discounts on their websites. This is common when a company introduces a new brand-name drug to the market. With these discount cards, you may get a full or partial discount on the medication for the first few months.
Each prescription discount card has its own policies and rules, so it is important to research the options.
How to use the Optum prescription discount card
The Optum Perks Discount Card is free, and you can use it at many different pharmacies around the country.
When you present your discount card, the pharmacy or retailer will apply coupons to your medication. Some people may be able to save up to 80% on the medication's cost.
Alternatively, if you know the name of the drug a doctor has prescribed, you can search for it specifically on the Optum Perks coupon page.
Learn more about the Optum Perks discount card.
Summary
The cost of prescription medications has increased over the years, but you can find ways to save on your prescriptions.
Some tips to save on prescription drugs include buying the generic version, using prescription discount programs, and using discount cards or coupons.
Talk with your healthcare professional about the option of taking generic versions of your prescribed medication.
Download the free Optum Perks Discount Card to save up to 80% on some prescription medications.
Article resources