Save money on prescriptions instantly with Optum Perks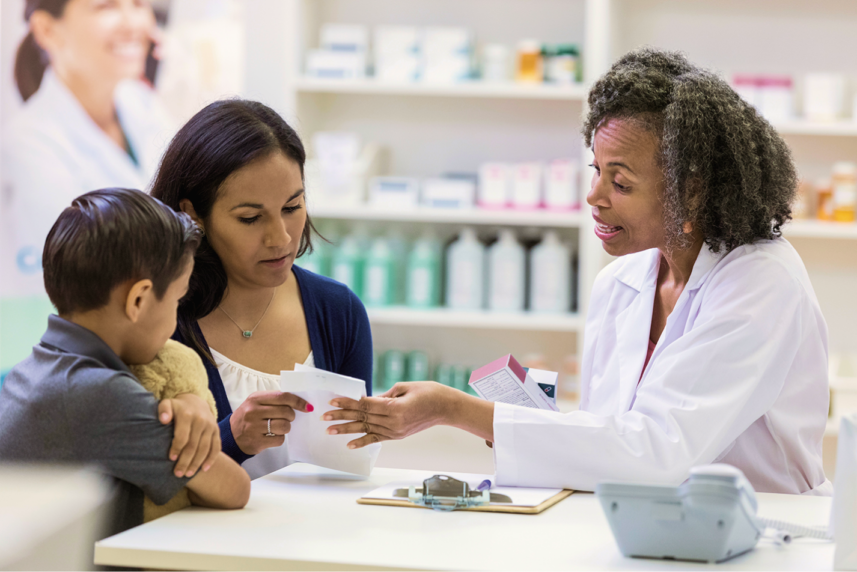 Updated on
April 19, 2021
Americans spend a lot of money on prescription medications. How much is a lot? More than $1,200 a year per person. For medication spending, that puts the U.S. behind 40 other countries ranked by the Organisation for Economic Co-operation and Development, a multinational group based in Paris. The reasons run the gamut: less competition, raw-material shortages, a backlog of applications for generic drugs, and more. The result? A big hit to your wallet for the medications you need.
Health insurance companies typically cover some medication costs because they negotiate prices with drug makers. But what if you don't have insurance? What if you have a chronic condition that calls for a specialized, expensive medication that's not covered? Your medications may not be as affordable as they could be. That's where discount prescription programs such as Optum Perks™ come in.
These programs can make your medications more affordable. Sometimes they get you a better price than even your insurance company can. And the best part? You don't have to spend a cent to use them. Here's what you need to know about prescription discount programs and coupons, and how Optum Perks can help relieve the burden of medication costs for you and your family.
How prescription discount programs work
Medication prices change throughout the year and keeping track of it all can be dizzying. A pharmacy discount program such as Optum Perks helps you save money on your medications by comparing prices at different pharmacies and negotiating discounts for you.
Optum Perks works with pharmaceutical companies to secure lower prices through bulk buying, with prices up to 80% off. That allows you to get your medications for the lowest prices possible, so you can live your healthiest life.
Optum Perks offers discounts on almost every FDA-approved medication, even for people without insurance. It has saved users more than $1.7 billion at more than 64,000 pharmacies nationwide. Its discount cards and coupons are accepted at Walmart, CVS, Walgreens, Rite Aid and more.
There is no membership, no fee, and no personal information needed to get started. Sound too good to be true? It's true.
How to save money with Optum Perks
To use Optum Perks, just download the app or go to the website on your desktop to get started. Here's how to use each method to get discounts on your medications.
Save up to 80% on your medications
Get prescriptions for as low as $4 with our free discount card, redeemable at over 64,000 pharmacies nationwide.
Get free card
Optum Perks discount card vs. coupons
Optum Perks provides you with a discount card that you can use every time you fill your prescription. The pharmacist will scan the card, and you'll be able to take advantage of any discounts available. You can also search for coupons for the medication you need. That way you'll know ahead of time where to go for the best deal. Searching for a specific medication and using that coupon will help ensure that you're always getting the latest price available for it.
Ready to download your own Optum Perks discount card? Just click here!
Optum Perks app
The Optum Perks app takes convenience a step further. You can search for your medications on your smartphone to find, save, share, and use coupons. Simply download the app to your phone; when your prescription needs filling, open the app and search for your medication. Sort prices by location in the map feature, or simply search by medication. You can save coupons for later use. When you're ready to check out at the pharmacy, just show your pharmacist the coupon on your phone. You can even share coupons with friends and family directly through the app.
Download the Optum Perks app on your phone. It works for both iOS and Android.
Optum Perks website
Without the app, you can access coupons and a discount card on the Optum Perks website. Simply search for the medication or condition in the search bar at the top of the page. The results will show the costs at nearby pharmacies with the provided coupon. Click "Get Rx Coupon" next to the pharmacy of your choice. Then either text, email, or print the coupon. Show it to the pharmacist (either digital or paper) to get your discount.
How insurance factors in
Optum Perks can't be combined with insurance. Think of it as more of an alternative. The cost of medication is usually cheaper with a prescription insurance plan, but sometimes a prescription discount card or coupon can offer a better price through negotiation. With both options available, you can choose the one with the lowest price for your medication.
If you do buy a medication using your Optum Perks discounts instead of insurance, the cost of that drug will not count toward your insurance deductible.