Prescription discount cards and insurance deductibles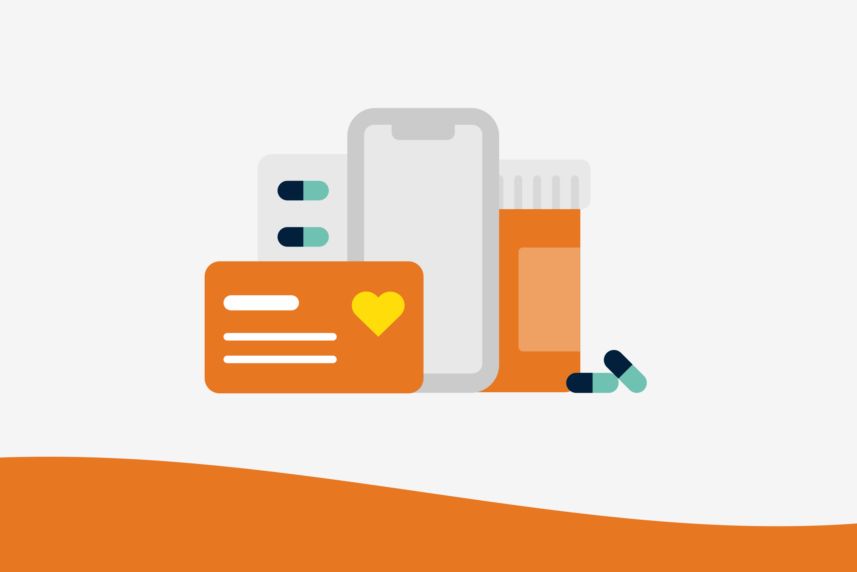 Updated on
February 6, 2021
Saving money with prescription discount cards
Prescription drugs are expensive, and people continue to look for ways to save. Prescription discount cards, like those offered with Optum Perks, can greatly reduce out of pocket expenses. But how do prescription discount cards work with insurance coverage? And what role do they play if your insurance plan has a deductible? Read on for the answers to these questions and more.
What is a deductible?
With prescription insurance, a deductible is a dollar amount that must be paid for by a consumer towards their prescriptions before insurance kicks in to cover the rest. Usually, a patient will pay the entire price of the medicine until they reach their deductible amount. For example, if a patient's deductible is $500, and their medication is $50, they will pay $50 and the remaining deductible will be $450. This process will continue until the deductible amount reaches zero. Insurance then pays for some or all of the remaining medication costs.
To determine whether you have a deductible or what the amount is, refer to your insurance plan.
What are prescription discount cards?
Prescription discount cards offer discounts on prescription medication prices for people with and without insurance. They can sometimes take hundreds of dollars off the cost of a medication, making the prescriptions affordable for those without insurance and sometimes even beating the copay price for those with insurance.
Free prescription coupons
Seriously … free. Explore prices that beat the competition 70% of the time.
Get free card
How do prescription discount cards work?
Prescription cards have a network of participating pharmacies they partner with to negotiate lower drug prices, much like a health insurance network. Patients present their cards at participating pharmacies to receive discounted prices.
How do prescription discount cards work with insurance?
Generally, a pharmacy discount card is used in place of health insurance. If a person has health insurance, they can use either their insurance or their discount card, depending on which option offers the better deal. Prescriptions purchased with a discount card do not count toward a person's deductible. If a person's insurance does not cover their needed medication, a patient may use prescription discount cards for these drugs.
How do I get a prescription discount card?
With Optum Perks discounts, when you visit the website, search for your prescription in the search bar. Optum Perks finds the lowest prices at pharmacies near you, and you can print, email, or text the discount card to yourself to present at the pharmacy when you pick up your medication.
To learn more about how Optum Perks discount cards work and to discover more about prescription savings, visit our FAQ at: https://perks.optum.com/help