How to save money on thyroid medication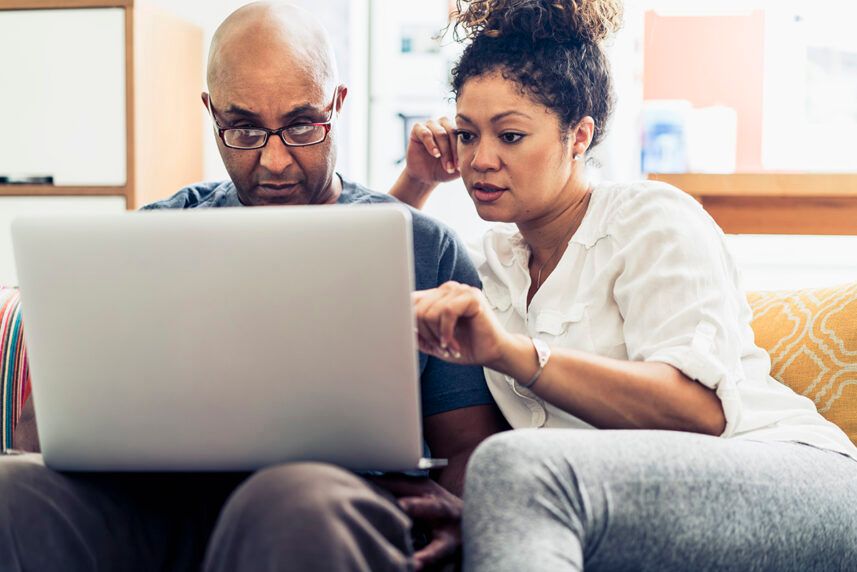 Having a thyroid disorder often means taking medication for life — and those costs can really add up. Here are some strategies to help you save.
Updated on
September 26, 2022
Did you know that an estimated 20 million people in the U.S. have a thyroid disorder? And more than 12% of Americans will have a thyroid issue in their lifetime. The good news is that medication can manage most of those conditions.
The most common thyroid disorders are hypothyroidism (underactive thyroid) and hyperthyroidism (overactive thyroid), says Francesco Celi, MD. He's a professor of medicine and chair of the division of endocrinology, diabetes and metabolism at Virginia Commonwealth University in Richmond.
Hypothyroidism affects about 5 in 100 Americans, while hyperthyroidism occurs in about 1 out of 100. Thyroid medications differ depending on whether you need more thyroid hormones or less.
What are the medications for hypothyroidism?
"Hypothyroidism is more common. The treatment involves the replacement of thyroid hormones. And in most cases, that's done with levothyroxine. It's a synthetic form of what the thyroid gland produces," says Dr. Celi.
Brand names for levothyroxine include Synthroid®, Unithroid® and Tirosint®. Other medications that your doctor may prescribe for hypothyroidism include liothyronine (Triostat®, Cytomel®), liotrix (Thyrolar®) and desiccated thyroid extract (Armour® Thyroid).
What are the medications for hyperthyroidism?
Hyperthyroidism is treated with either propylthiouracil (Propycil®) or methimazole (Tapazole®). The latter is most often the medication of choice, says Emily Dornblaser, PharmD. She's an associate professor, clinical care specialist and interim dean at the University of New England's School of Pharmacy in Biddeford, Maine. Propylthiouracil may cause liver issues, so doctors tend to prescribe methimazole more frequently.
Prices for prescription thyroid medications can range from as little as $4 a month to more than $200. The cost largely depends on whether you're taking a brand name or a generic version. It also depends on the type of medical insurance you have.
If you need to be on medication long term, it can add up to tens of thousands of dollars over your lifetime.
Want to save on your medications but not sure exactly how? These 5 tips can help lower your out-of-pocket medication expenses:
1. Talk to your doctor about the cost
Many patients don't bring up medication costs with their doctor. They feel uncomfortable or embarrassed. But it's important to speak up.
"There is no shame in standing up for yourself. Say you really can't afford it. Ask your provider for cheaper options," says Dr. Celi. "But don't stop your thyroid medication without talking to your doctor. In the long run, that can be very dangerous," he says.
The easiest way to cut costs is to simply ask your doctor to prescribe a generic version of the medication. Or talk to your pharmacist about switching to generic options. According to the U.S. Food and Drug Administration, generic medications are as safe and powerful as brand-name ones. And they cost about 80% to 85% less.
Dr. Celi agrees. "Most patients do very well on generic thyroid medications. Brand-name medications are seldom necessary."
2. Ask about free samples
Doctors often get free brand medication samples from pharmaceutical company reps. Doctors sometimes give samples to patients to see how well the medications are tolerated. If you're taking a name-brand thyroid medication and feel strapped, ask your doctor if they have any samples. A month's worth of medication at no cost will save you some money, even if it's short term.
But there are some drawbacks to samples, says Eric Christianson, PharmD. He's a board-certified pharmacotherapy specialist in Detroit Lakes, Minnesota. He's also the author of the book Perils of Polypharmacy and the host of the Real Life Pharmacology podcast.
"They take away pharmacist oversight and the ability to safety-check for drug interactions," Christianson says. "Patients won't get the opportunity to consult with a pharmacist on how best to use the medication."
Plus, newer brand-name sample medications often don't have generic alternatives. So when your sample runs out, you're back to paying the brand-name price.
3. Check with your insurance company
Call your insurance company and find out how the cost of your medication compares to similar options.
Another useful resource is the insurance company's drug formulary. This is a list of medications covered by your plan. The list usually organizes medications into 3 or 4 tiers. Tier 1 is generic only (and the least costly). Those in the highest tier tend to be the most expensive.
Reviewing the list lets you see which medications best fit your budget. If you don't see one on your insurer's website, ask them to send it to you. This information can be helpful when talking to your doctor about what you can afford.
Free prescription coupons
Seriously … free. Explore prices that beat the competition 70% of the time.
Get free card
4. Shop around for the best price
The cost of prescription medications can vary based on the pharmacy you use.
"Usually, the large retail chains offer the lowest prices. For instance, one national chain lists levothyroxine at $4 a month for a 30-day supply," says Dr. Celi.
When searching for the best prices in your area, you can use the Optum Perks prescription search tool. Type in the medication name and you'll be able to compare prices at nearby pharmacies. You'll also find coupons for up to 80% off.
Another way to save money is to use a mail-order pharmacy. Those pharmacies often buy in bulk, which lowers the cost of medications. And it will save you trips to the drugstore. You may be able to get a 90-day prescription filled more easily and cheaply there than at a local pharmacy. Getting a 3-month supply means you'll need to fill the prescription only 4 times a year instead of 12. That may lower your yearly medication costs, too.
5. Explore money-saving programs
Many pharmaceutical brands have patient-assistance programs. So do state and local governments, as well as nonprofits. These programs offer free- or low-cost medications to people who have difficulty paying for them.
"One thing to remember is that eligibility is typically set by who is providing the discount. So not everyone will qualify," says Christianson. These programs mainly help people who are underinsured or not insured at all. They may cover the full medication cost or offer a discount. Sign up online and see if you qualify.
Some thyroid medication manufacturers also offer patients a copay savings card to use at any retail pharmacy. For example, Tirosint®, a brand-name form of levothyroxine, allows people with commercial insurance to pay as little as $25 for a 30-day supply. And you may pay as little as $50 for a 3-month supply with their copay savings card. Synthroid® and Unithroid® have similar deals.
If you take medication for your thyroid disorder, use the tips above to start saving. And be sure to download your free Optum Perks discount card as well.