How much do antidepressants cost?
For people with health insurance, out-of-pocket antidepressant costs have fallen since 2013. But those without insurance can also save money by using various discount schemes and government programs.
Medically reviewed by
Jennie Olopaade, PharmD, RPH
Updated on
November 17, 2023
Antidepressants are often affordable, but the cost will typically depend on whether you have insurance with prescription coverage or whether you use any other discount programs.
These medications lower symptoms of depression by altering brain chemistry, and for many people with depression, they provide a lot of relief. Ensuring the best price means you can more easily afford effective treatment.
Antidepressant costs in detail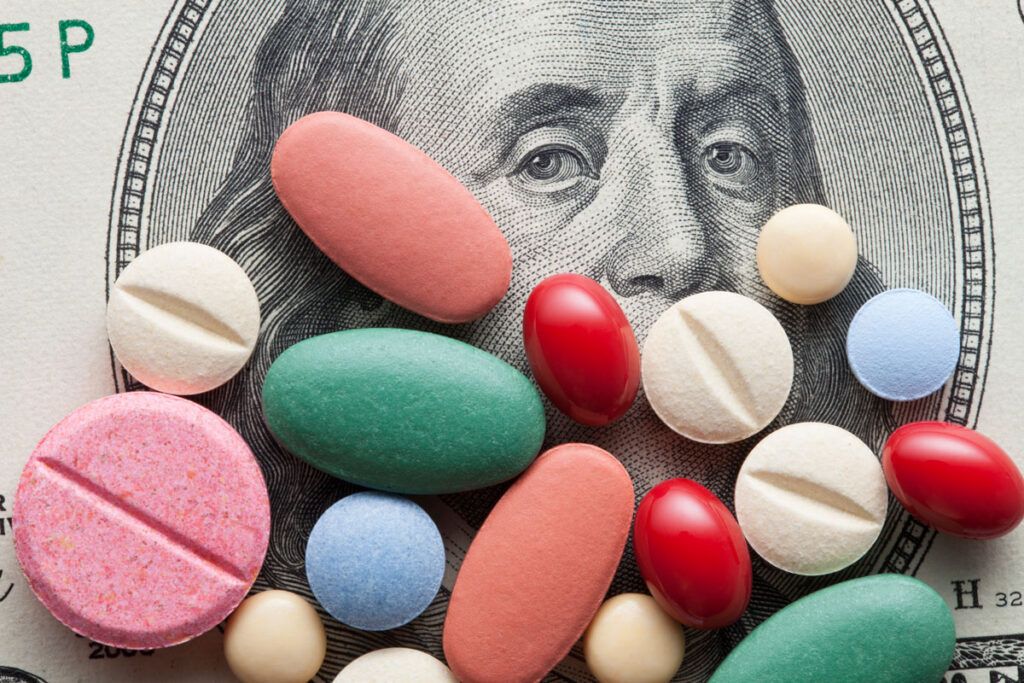 According to the Department of Health and Human Services, there have been significant increases in general drug prices between 2016–2022. However, out-of-pocket expenses for antidepressants may have decreased since 2013.
According to a 2021 U.S. Medical Expenditure Panel Survey, for people under the age of 18 years, out-of-pocket antidepressant costs fell from $10 in 2013 to $4 in 2018. And for people ages 19–64, costs fell from $15 to $9 during the same period.
Between 2013–2018, people from low income households saw their average total costs per antidepressant prescription decrease from $73 to $49. During the same period, the overall average out-of-pocket expenses for each antidepressant prescription filled decreased for both males and females.
Discounted antidepressant costs
The table below shows the approximate costs of some of the most commonly prescribed antidepressant medications.
The costs listed are for a quantity of 60 tablets with an Optum Perks prescription discount card.
Free prescription coupons
Seriously … free. Explore prices that beat the competition 70% of the time.
Get free card
Do Medicaid and Medicare cover antidepressants?
The federal government does not require Medicaid to provide coverage for prescription medications. But, currently, all states do offer this option. This includes prescription antidepressants.
Medicare Part D, also called prescription drug plans (PDPs), covers many antidepressants. Private insurance companies offer Part D plans. These plans often come as part of Medicare Advantage (also called Medicare Part C), although they can also be stand-alone plans.
Medicare Part B, which is the outpatient part of original Medicare, covers only one mental health screening per year and does not include prescriptions.
If you need help covering the cost of medications, the free Optum Perks Discount Card could help you save up to 80% on prescription drugs. Follow the links on drug names for savings on that medication, or search for a specific drug here.
How can I save money on antidepressants?
There are several ways to save money on antidepressant medications, including:
becoming familiar with your insurance plan's drugs list, also known as a formulary
looking for prescription assistance programs
using generic drug versions, when possible
using manufacturer's discounts
using pharmaceutical company's patient assistance programs (PAPs)
ordering your medications in bulk
using cost-saving subscriptions
using mail-order pharmacies
using the Optum Perks discount card
The Anxiety and Depression Association of America also provides some helpful resources about affordable treatment for depression.
Self-care for mental health
There are many cost-effective and free self-care options for mental wellness. You can take care of your physical, emotional, and mental needs every day by:
ensuring enough sleep
getting regular exercise
eating balanced meals
avoiding alcohol, nicotine, and other substances (if applicable)
socializing and pursuing favorite hobbies and pastimes
getting some fresh air and being in the outdoors
meditation
Summary
Antidepressant costs can vary depending on whether you have health insurance, which drugs a health plan covers, and whether you use any discount programs.
Many generic antidepressants are more affordable than their brand-name versions. Low-cost therapy options are also available to further help with your mental well-being.
Download the free Optum Perks Discount Card to save up to 80% on some prescription medications.
Article resources