How to save on depression medications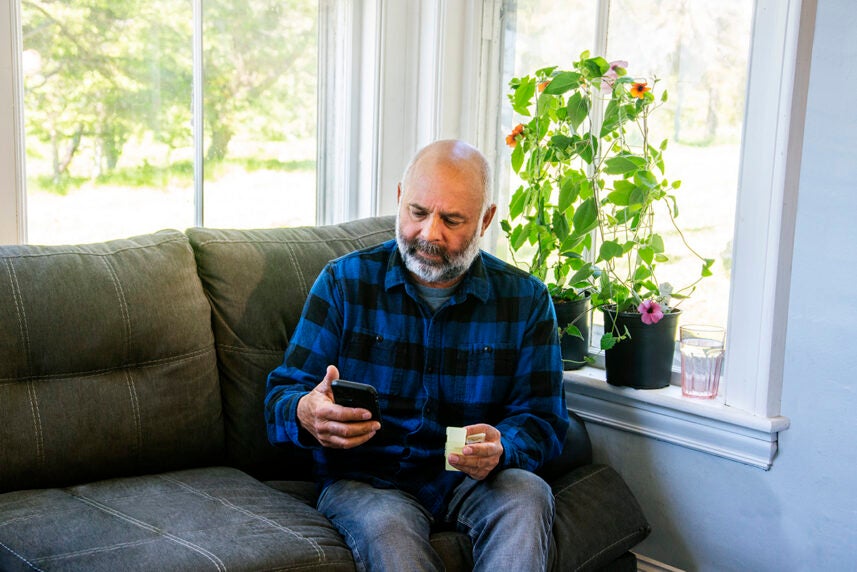 5 tips to help you find the best price.
Updated on
September 23, 2022
Thanks to the COVID-19 pandemic, depression is at an all-time high. New research shows that this mood disorder now affects 1 in 3 adults in the U.S. Many doctors suggest antidepressants to help their patients feel better. Luckily, this treatment doesn't have to break the bank. Here are a few ways to cut costs.
1. Use an online pharmacy
Switching from a brick-and-mortar pharmacy to an online option can save you money on medications. That's because online pharmacies have lower operating expenses, so they can offer medications at a better price.

Medications may include citalopram (Celexa), escitalopram (Lexapro), trazodone (Desyrel), and sertraline (Zoloft). You can see prices up front. And you can buy with or without insurance, depending on which option is cheaper.
2. Go generic
Generic drugs are usually cheaper than their brand-name versions. Generic and brand-name versions are equally effective. They have the same medication and have both been deemed safe and effective by the Food and Drug Administration (FDA). The brand-name option just costs more to cover the research that went into making it.

Ask your health care provider to prescribe generic medications when possible.
3. Split pills
"Sometimes it's less expensive to get a medication at a higher dose than what is prescribed and split the pill in half," says Asha Shajahan, MD. She's a family doctor and medical director of community health at Beaumont Hospital, Grosse Pointe, in Michigan. She's also an associate professor at Oakland University's William Beaumont School of Medicine in Auburn Hills, Michigan.

For example, you may be able to order a double dose of your pills, split them and just take a half at a time. But it depends on the medication and the dose you're prescribed. Not all medications can be split — some may even be harmful if split.

The FDA offers a list of medications that can be split. You can also check for this information in the "How Supplied" section of the medication label. Medications approved for splitting will also have a line across the pill showing you where to cut.

But it's important not to split pills without first talking with your provider.
Save up to 80% on your medications
Get prescriptions for as low as $4 with our free discount card, redeemable at over 64,000 pharmacies nationwide.
Get free card
4. Find coupons
Optum Perks offers discount coupons for thousands of prescription medications — no membership or fee required. Simply search for your medication or medical problem and Optum will pull up coupons you can use at more than 64,000 pharmacies. Print, text or email your coupon and show it to your pharmacist when you pick up your medication.

Or you can sign up for an Optum Perks discount card. This way, you don't have to search for coupons. Give the discount card to your pharmacist to save up to 80% on most prescription medications.

And because Optum Perks isn't insurance, there aren't any limits or requirements for the card. Everyone is eligible.
5. See a therapist
Medication can be a good way to treat depression. But pairing it with counseling, also known as "talk therapy," is even more effective, according to research. Regularly talking with a therapist could lower the need for medication, Dr. Shajahan says. The sooner you get better, the sooner you may be able to reduce or reconsider your antidepressant.

The result? A lot less money spent on medications and fewer side effects. But remember to always work with your doctor on the best plan for your situation.
Additional sources
Best practices for splitting medications: Food and Drug Administration
Generic drug facts: Food and Drug Administration