When can my younger kids get a COVID-19 vaccine?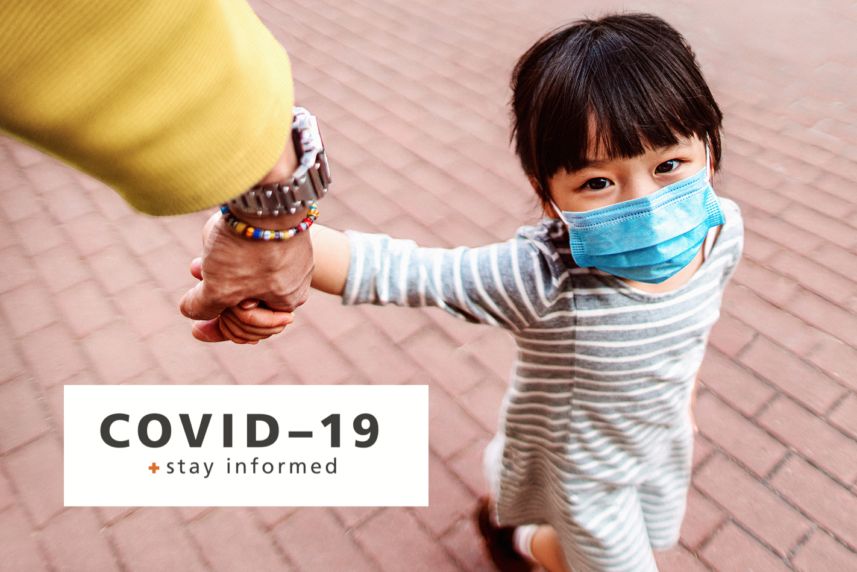 As kids prepare to go back to school, we have answers to your most pressing questions about vaccine availability.
After a year of missed sports, virtual birthday parties and Zoom learning, your kids are probably itching to get back to normal life. And now that pandemic restrictions are starting to lift, they may be closer than ever to scratching that itch.
But there's a catch. Yes, millions of Americans have been vaccinated against COVID-19, but there's one group still stuck on the waiting list: children under 12. And without their shots, they still run the risk of coronavirus infection.
The percentage of COVID-19 cases among young people is rising. Last year at this time, children accounted for only 3% of new cases. But by late July 2021, that share rose to 16.8% in states that release data by age, according to the American Academy of Pediatrics. Some studies even suggest that kids older than 10 may be capable of spreading the virus as easily as adults.
The high ratio of kids' infections is partly due to the drop in cases among older, vaccinated Americans. While this means that our little ones still need protecting, it's also a positive sign that the vaccines are working. (Another thing that works: Optum Perks. Download our app and start saving on prescription medication today.)
As we look ahead to the fall, parents have lots of lingering questions. There are still risks to be aware of, such as new COVID-19 variants and fewer restrictions on school activities. Here's what we know so far:
Why haven't all children been allowed to get the COVID-19 vaccine?
Studies are still being done to make sure the vaccine is safe for younger kids.
Clinical trials usually split volunteers into 2 groups; 1 group gets the real vaccine, while the other group gets a placebo. Then scientists compare the number of people in each group who get COVID-19, along with the severity of their symptoms.
Based on this process, the U.S. Food and Drug Administration approved the Pfizer BioNTech COVID-19 vaccine for emergency use late last year for people 16 and older. More recently, based on newer data showing the vaccine's safety and effectiveness, the FDA expanded approval to children as young as 12.
This new emergency use authorization means we now know the vaccine is safe and effective for people ages 12 and older. But children under 12 were not included in this research, so we still don't know how their bodies will react to the vaccine. And as a result, they're still not cleared to receive it.
But that should change soon. The drug companies Pfizer and Moderna are currently running trials in young children. (Stay up to date on the latest coronavirus vaccine news here.)
Is it normal for kids to be kept out of initial clinical trials?
"This is how trials are [usually] done," says Leana Wen, MD, an emergency physician and public health professor at George Washington University. "Unless the illness occurs only in children, trials are done in adults first. Then they slowly transition to younger age groups."
This helps ensure that the vaccine doesn't trigger side effects that show up in children only. "Children are not just little adults," says Dr. Wen. Their growing bodies are different. And the way they respond to vaccines may be different too.
When will we know the trial results?
Pfizer has broken down its vaccine trials on younger children into 3 age groups:
6 months to 2 years old
2 to 5 years old
5 to 11 years old
The company hopes to publish results and seek emergency use authorization for kids ages 5 to 11 by October 2021. It hopes to do the same for children 6 months to 5 years shortly after.
Moderna is also in the process of running similarly phased trials for children.
Should you vaccinate your child against COVID-19 when you're able to?
"Absolutely," says Sean O'Leary, MD, a professor of pediatrics at the University of Colorado Medical Campus and Children's Hospital Colorado.
Vaccination in children is important for 2 reasons, says Dr. O'Leary, who specializes in infectious diseases. The first is about so-called herd immunity. This occurs when a large majority of people (including children) are vaccinated, making it harder for the virus to find hosts. Measles, mumps, polio and chicken pox are now rare in the U.S. because vaccines helped to establish herd immunity. In a nutshell: The more people we vaccinate, the more lives are saved.
But the second reason is that the shot protects children themselves. Roughly 600 children have died already this year, says Dr. O'Leary, and there have been tens of thousands of hospitalizations. "So we absolutely need a COVID-19 vaccine to protect kids," he says.
Free prescription coupons
Seriously … free. Explore prices that beat the competition 70% of the time.
Get free card
What kind of side effects can we expect for children?
Early results of vaccine testing found that those ages 12 to 15 experience the same kinds of side effects as adults do. It's possible that your kid might feel just fine afterward. But if your kid feels lousy, it will be for only a short time. And those symptoms are a sign that your child's body is building immunity to the virus. The most common side effects include:
Soreness at the shot site
Headache
Tiredness
Body aches
Chills
Fever
Muscle pain
Joint pain
What dosage will they need?
The Pfizer vaccine is currently being given in 2 doses to people 12 and older. These doses are spaced 3 weeks apart. Moderna also recently released data suggesting that 2 doses of its vaccine is safe and effective for those 12 to 17. It's awaiting FDA approval. (Stay tuned!)
It's not clear yet what dosages will be needed for children under age 12. But that's another reason trials in different age groups are so important, says Dr. Wen. It will help us understand if kids need a different dose than adults.
What can parents do to prepare their kids to get the vaccine?
While you wait, you can get them caught up on their other vaccines, suggests Dr. O'Leary. The pandemic has caused a decline in child vaccinations. But it's still important to keep kids on their vaccine schedule, especially as restrictions start to lift. "We want to protect our communities so that we're not battling outbreaks of other preventable diseases on top of COVID-19," says Dr. O'Leary. (Still hesitant? We've answered your top questions about routine vaccines for children.)
It's also the time to learn more about the COVID-19 vaccine. When you're better informed, you can explain the vaccine to your children, who might be hearing misleading rumors. "Open conversation is really important," says Dr. Wen.
When talking to children about the vaccine, Dr. O'Leary urges parents to be honest and to answer questions with facts. "Just be really careful about information about COVID-19 [on the internet]," says Dr. O'Leary. "There is a lot of misinformation out there." He recommends these trusted resources about vaccines: the American Academy of Pediatrics, the Centers for Disease Control and Prevention, and the Immunization Action Coalition.
When in doubt, your child's pediatrician is the best source of answers to your family's questions and concerns about the vaccine. A great time to chat face-to-face and get the reassurance you need is during your child's back-to-school well visit.
Another back-to-school tip: Make sure all of your child's prescriptions are filled and ready for the new year. Download the Optum Perks app to see how much you can save on inhalers, acne medication and more.