How does Farxiga help the kidneys?
Farxiga lowers blood sugar and might relieve pressure on the filtering blood vessels of the kidneys. These actions can slow the progression of chronic kidney disease (CKD).
Medically reviewed by
Philip Ngo, PharmD
Updated on
November 13, 2023
CKD is when your kidneys become damaged over a long period of time. When you have CKD, your kidneys can no longer filter waste out of the blood like they once did. If you have CKD, one treatment goal is to slow its progression or stop it from worsening.
The Food and Drug Administration (FDA) first approved Farxiga to treat type 2 diabetes because of its ability to lower blood sugar. In 2021, it also approved the drug to treat CKD. The drug might help your kidneys even if you don't have diabetes.
How does it work?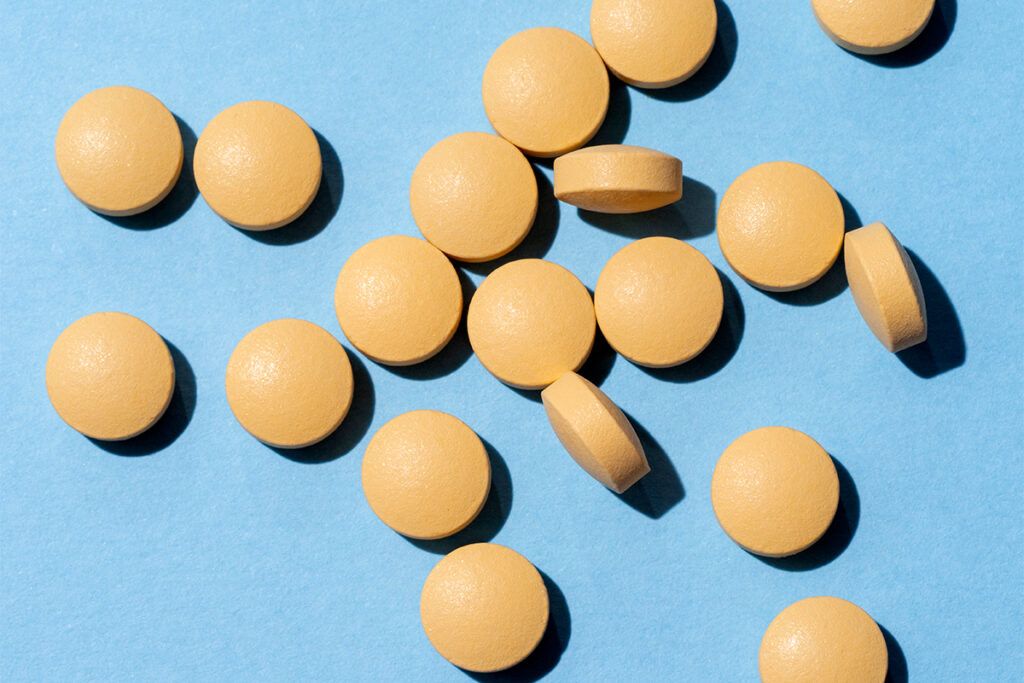 Farxiga, the branded form of the generic drug dapagliflozin, can help the kidneys by reducing hyperglycemia (high blood sugar). It may also work by reducing pressure between some blood vessels called glomeruli, which filter blood in the kidneys. Farxiga may benefit someone with kidney disease whether or not they have diabetes.
High blood sugar over time can lead to CKD. According to the Centers for Disease Control and Prevention (CDC), about 1 in 3 people with diabetes have CKD. CKD can happen whether you have type 1 or type 2 diabetes.
Farxiga reduces the amount of sugar reabsorbed by the kidneys. It increases sugar output in the urine and improves blood glucose management. In this way, it can lower blood glucose levels.
Healthcare professionals originally prescribed Farxiga and other drugs in the same class — called sodium-glucose cotransporter 2 (SGLT2) inhibitors — because they lower blood glucose.
But researchers have found that the drugs might also protect against kidney and heart disease, even if a person doesn't have diabetes. A 2020 study indicated that Farxiga resulted in a lower risk of decline in people with CKD, regardless of whether they had diabetes.
Farxiga first came on the market in 2014 to help people with type 2 diabetes manage blood sugar.
Note that according to expert guidelines, people who have had a kidney transplant shouldn't take Farxiga as there isn't enough research into its effects in this case.
How long does it take to work?
In the 2020 study, researchers reported on outcome events in people taking Farxiga over an average period of 2.4 years. Doctors prescribe the drug to reduce the risk of CKD getting worse, but this medication can't cure CKD.
Farxiga comes as an oral tablet. The usual dosing schedule is once per day. A doctor might start you on a lower dose of Farxiga and then raise it.
Certain events can affect your blood sugar and how much Farxiga is safe to take. Consider talking with a doctor if:
you drink alcohol
you are about to have surgery
you are injured
you are sick or under stress
you have a fever or infection
You can also ask a doctor how to best approach these types of events when they prescribe you Farxiga.
Free prescription coupons
Seriously … free. Explore prices that beat the competition 70% of the time.
Get free card
Possible side effects
Common side effects of Farxiga include:
increase in urination
sore throat
sinus symptoms, such as stuffy nose or runny nose
constipation
pain in your leg or arm
Serious side effects that require a doctor's attention include:
fever, nausea, vomiting, or back pain
pain in the rectum or pelvis
vaginal odor, unusual discharge, or itching
penile redness, itching, swelling, pain, rash, or discharge
fatigue or discomfort combined with swelling or redness of the genital area
dizziness, lightheadedness, or fainting when you get up from lying down
infections leading to toe amputation
Some medical emergencies require you to visit an emergency room right away. Get help if you experience signs of:
anaphylaxis: rash, hives, itching, hoarse voice, problems breathing, and swelling of the face
ketoacidosis: nausea, vomiting, tiredness, difficulty breathing, pain in the stomach area
Farxiga alternatives
Farxiga is one of two SGLT2 inhibitors FDA-approved for CKD. The other is empagliflozin (Jardiance). Other SGLT2 inhibitors approved for other uses in the United States include:
canagliflozin (Invokana)
ertugliflozin (Steglatro)
People with kidney disease might take other drugs to help manage the condition, such as drugs that:
If you need help covering the cost of medications, the free Optum Perks Discount Card could help you save up to 80% on prescription drugs. Follow the links on drug names for savings on that medication, or search for a specific drug here.
Summary
Farxiga, the branded form of dapagliflozin, helps the kidneys by lowering the amount of glucose in the blood. It might also help by reducing pressure on the filtering blood vessels of the kidneys.
Farxiga is a once-daily medication that is so far the only drug in the SGLT2 inhibitor class that the FDA has approved for kidney disease.
Download the free Optum Perks Discount Card to save up to 80% on some prescription medications.
Article resources