What are the side effects of statins?
Muscle cramps, fatigue, and dizziness are possible side effects of statins. Symptoms depend on your overall health and cholesterol medication.
Medically reviewed by
Jennie Olopaade, PharmD, RPH
Updated on
March 21, 2023
If you're taking statins to lower the amount of low-density lipoprotein (LDL) or cholesterol in your blood, you may want to be aware of potential side effects. The answer may be more complex than you might think.
As with all medications, you may experience one or more side effects when taking statins, but this isn't a good-for-all rule. According to the Food and Drug Administration (FDA), cholesterol medications are usually well tolerated.
The American Heart Association states that most side effects of statins are mild and tend to go away after some time as your body becomes accustomed to the medication.
Common statin drugs include:
Doctors usually avoid prescribing statins for people with chronic liver disease or if they are pregnant. In most other cases, the benefits of taking statins outweigh the possible side effects.
If you need help covering the cost of medications, Optum Perks free Discount Card could help you save up to 80% off prescription drugs. Follow the links on drug names to see how much you may be able to save on that medication or search for a specific drug here.
1. Muscle pain and damage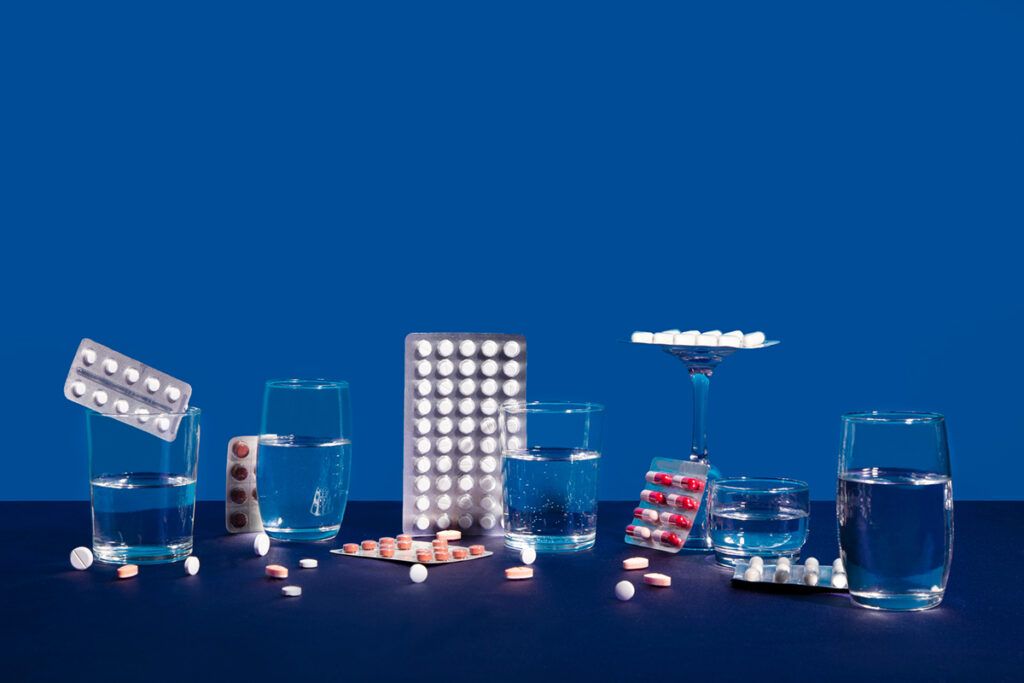 Muscle-related symptoms are the most common statin side effects.
After starting a statin, your muscles may experience:
pain
cramping
weakness
tenderness
rhabdomyolysis
Although a rare side effect of statins, rhabdomyolysis is also the most serious.
Rhabdomyolysis refers to a drug-induced muscle injury that causes your muscles to break down. When this happens, the contents of the muscle cells may leak into the bloodstream or other places throughout your body. This may lead to the following:
kidney problems
heart arrhythmias
electrolyte imbalances
formation of blood clots in different areas of your body
a painful condition where fluid collects in a specific area of the body and becomes trapped there, compartment syndrome
Common symptoms of rhabdomyolysis may include:
muscle pain
dark red urine
muscle weakness
swelling in one or more extremities
If you experience any of these symptoms while taking statins, speak with your doctor about other suitable treatment options.
2. Type 2 diabetes
Statins may increase your blood sugar levels. Over time, your body may lose its ability to produce enough insulin to lower these high blood sugar levels. This could lead you to develop type 2 diabetes, particularly if you have contributing factors like a family history or a higher body mass index. 
If you think you may have a chance of developing type 2 diabetes or you're experiencing unexplained symptoms, speak with your doctor to explore other treatment options.
Free prescription coupons
Seriously … free. Explore prices that beat the competition 70% of the time.
Get free card
3. Liver damage
Statins affect the liver's ability to produce natural cholesterol. As a result, statins may increase the chance of liver damage.
According to the National Library of Medicine, damage to your liver tends to stop with continued use of statins, and you may never experience any liver-related symptoms. In other cases, severe liver damage may occur after taking statins for over 6 months.
Symptoms of liver damage may include the following:
fever
dark or clear urine
recurring weakness or fatigue
nausea and vomiting
skin or eyes with a yellow tint
pain on your body's right side, often under the ribs
If you're taking statins to lower your cholesterol, your medical professional may want to perform regular blood tests to check your liver function.
Other possible side effects of statins
Not everyone who takes statins will experience side effects, but according to research conducted in 2019, you may have a higher chance if you:
Side effects may also vary depending on the drug you're taking as well as your prescribed dosage.
According to the FDA, side effects of statins may also include neurological and gastrointestinal symptoms, including:
dizziness or vertigo
vision problems, such as double or blurry vision
memory problems
temporary confusion
unusual bowel movements like diarrhea or constipation
headaches
flatulence
abdominal pain
heartburn or dyspepsia
How to relieve the side effects of statins?
The side effects of statins are usually mild and may go away as your body adjusts to the drug. Lowering your cholesterol levels often outweighs possible side effects.
Some uncomfortable symptoms related to statins may reverse if your doctor changes the dose or the type of statin drug. But, in some cases, depending on the severity of side effects and alternative treatment options, they may discontinue statins.
It is highly advisable to discuss the side effects and possible relief strategies with your doctor before discontinuing statins on your own or trying a self-care tip.
You may find some relief from statin side effects by:
modifying your workout routines to reduce muscle damage
taking a coenzyme Q10 supplement
speaking with your doctor to modify your statin dose
trying another statin drug option that your doctor may recommend
taking breaks from statins every now and then
switching to heart-friendly eating habits
testing and managing your thyroid health
avoiding grapefruit and grapefruit juice
These tips may only be suitable for some, so working together with your health team is recommended.
Summary
Statins may lead you to experience some short- and long-term side effects. The most common include muscle pain and weakness, changes in your blood sugar levels, and liver damage. Neurological and gastrointestinal symptoms are also possible side effects.
Although you may worry about some of the side effects of statins, stopping your treatment may be associated with problems in cardiovascular outcomes.
If you're concerned about statin side effects or have questions about your medication, speak with your doctor to choose the best treatment.
Download the free Optum Perks Discount Card to save up to 80% on some prescription medications.
Article resources