Are anxiety disorders genetic?
Anxiety disorders can stem from various factors, including genetics. Researchers say that people who inherit certain genetic features may have a higher risk of anxiety disorders.
Medically reviewed by
Nicole Washington, DO, MPH
Updated on
March 27, 2023
Most people experience anxiety from time to time, but people with anxiety disorders may experience anxiety that doesn't go away and can progressively worsen over time.
There are many types of anxiety disorders, including:
social anxiety disorder
panic disorder
generalized anxiety disorder
anxiety disorders related to specific fears
Symptoms of anxiety disorders can interfere with people's daily activities and may reduce their quality of life. If you have concerns about your mental health, it may be helpful to speak with a doctor.
This article will examine whether anxiety disorders run in families, the possible causes, and how to treat them.
Can you inherit an anxiety disorder?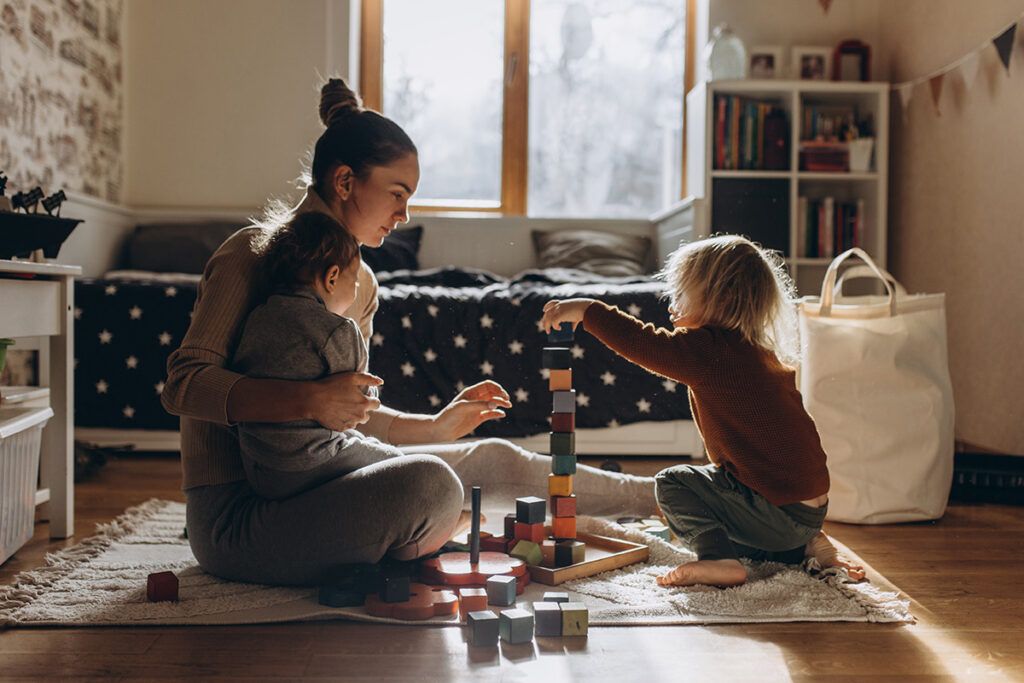 Anxiety disorders can run in families, according to experts.
A 2016 review found that people can inherit anxiety disorders from their biological parents. The authors also noted links between different types of anxiety disorders — such as panic disorder and social anxiety disorder — and specific genes.
In 2017, the authors of another review found that anxiety disorders have a moderate genetic risk. They found that roughly 30% of people who developed generalized anxiety disorder inherited specific genes from their biological parents.
In 2019, researchers studying twins reported that inherited genes could increase the risk of anxiety disorders by 20–60%.
Other causes of anxiety disorders
As well as genetics, environmental factors can increase the risk of anxiety disorders.
Factors may include:
exposure to a stressful environment
experiencing certain adverse life events
feeling shy or distressed in new situations
Can dehydration cause anxiety?
Anxiety disorders may also be more common in people with certain underlying health conditions, including:
having a family history of mental illness or disorders
conditions that involve arrhythmia, or changes in heart rhythm
thyroid problems
Consuming caffeine and using certain medications may also cause or worsen anxiety symptoms.
A doctor can recommend treatment options to help manage anxiety, including the symptoms of anxiety disorders.
Which medications can worsen anxiety?
Tips for overcoming anxiety
Doctors typically prescribe therapy and medications for anxiety. They will usually tailor the treatments to your symptoms and experience. They will also work with you to find a plan that suits you.
Treatment for anxiety disorders may include:
Medications
Medication can treat and manage the symptoms of anxiety. For more information, see our guide to anti-anxiety medications.
Medication options for anxiety disorders may include:
What should you know before taking lorazepam?
If you need help covering the cost of medications, Optum Perks' free Discount Card could help you get up to 80% off prescription drugs. See how much you can save on your medication here.
Free prescription coupons
Seriously … free. Explore prices that beat the competition 70% of the time.
Get free card
Psychotherapy
Psychotherapy can help people identify and address the underlying causes of anxiety.
Cognitive behavioral therapy (CBT) and acceptance and commitment therapy (ACT) are two examples.
CBT focuses on teaching you new ways of thinking and reacting to events in your life. Your psychotherapist may help you overcome fears and anxiety caused by your exposure to certain situations.
ACT aims to reduce your anxiety and stress levels by using strategies, including different types of medications, mindfulness, and goal setting.
How can a pharmacist help with anxiety?
Stress management techniques
Meditation, mindfulness, breathing exercises, and physical activity may help reduce stress and anxiety levels.
Stress management techniques can enhance psychotherapy's positive effects. They can provide tips and tools to help you face stressful situations.
Support group meetings
Some people benefit from joining an in-person or online support group where they can share their worries, problems, and achievements.
Having the support of people facing similar challenges may help you manage symptoms.
How can you talk with loved ones about anxiety?
Summary
Evidence suggests that anxiety-related genes, which cause some anxiety disorders, can run in families.
Having these genetic features doesn't mean a person will have an anxiety disorder. But you may be more likely to have an anxiety disorder if your biological parents had one.
Moreover, anxiety disorders don't only affect people with a family history of anxiety. Environmental factors also play a role, such as living in a stressful situation for a long time.
Certain medical conditions, such as arrhythmia (irregular heartbeat) or thyroid problems, may also increase the risk of anxiety.
Psychotherapy, medications, and stress management techniques can help manage symptoms, make you feel more in control, and reduce your anxiety levels.
A doctor can recommend the most effective treatment for your condition.
Download the free Optum Perks Discount Card to save up to 80% on some prescription medications.
What are the top 10 questions people ask about anxiety medications?
Article resources