How does Ativan work for panic attacks?
If you experience panic attacks from anxiety, a doctor may prescribe you Ativan, also known by its generic name, lorazepam. It can help provide short-term relief for severe anxiety symptoms.
Medically reviewed by
Alexandra Perez, PharmD, MBA, BCGP
Updated on
November 6, 2023
Panic attacks can be a symptom of an anxiety disorder, such as panic disorder. They can have a severe effect on your daily life and interfere with work, studies, and relationships. If you have a panic attack, you may experience symptoms such as a rapid heartbeat, difficulty breathing, and feeling faint.
A doctor may prescribe Ativan as a treatment option for you if you regularly experience panic attacks. It is a prescription medication to treat seizures and relieve anxiety. In some instances, doctors prescribe it off-label for treating insomnia.
Ativan contains lorazepam, which is a type of benzodiazepine. It acts as a mild sedative (depending on the dosage) and has fewer side effects compared with other benzodiazepines.
While Ativan only has FDA approval for use in anxiety and epilepsy, it also helps treat panic attacks.
If you need help covering the cost of medications, the free Optum Perks Discount Card could help you save up to 80% on prescription drugs. Follow the links on drug names for savings on that medication, or search for a specific drug here.
How does Ativan help with panic attacks?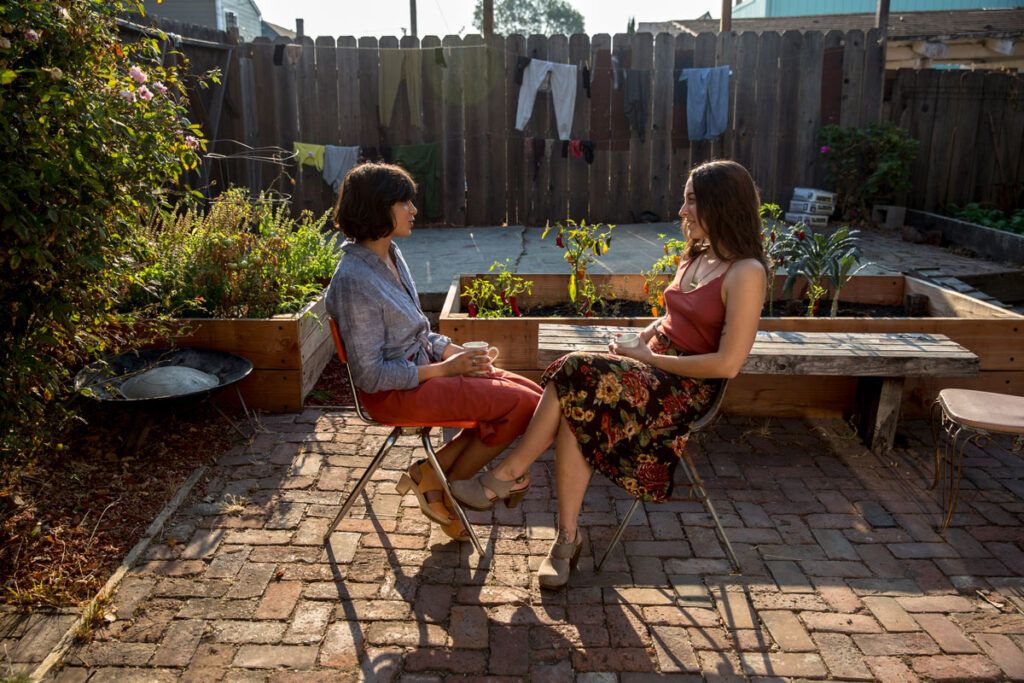 According to the Anxiety and Depression Association of America (ADAA), between 2% and 3% of Americans experience a type of panic disorder each year.
Researchers think that panic disorders can occur because certain parts of the brain that are responsible for your fight-or-flight survival instincts are too active. This causes an increased heart rate or the sensation of pounding in your chest, which can result in a panic attack.
Typically, a doctor will recommend talk therapy, like cognitive behavioral therapy (CBT), to help you manage the symptoms of panic disorder. Sometimes, they may recommend a short-term course of medication, like Ativan, to provide you some relief from panic disorder symptoms.
Ativan contains the active ingredient lorazepam, which relaxes the activity in your brain, reducing your physical responses like those that cause panic attacks. It can help you feel calm and relaxed.
Ativan increases the amount of gamma-aminobutyric acid (GABA) in your central nervous system (CNS). GABA is a substance that calms the CNS, which calms your brain, mind, and body.
Benefits of Ativan
Ativan can be an effective treatment for symptoms of anxiety and managing panic attacks. It is available in several forms, such as oral tablets or a liquid solution given to you through an injection.
It helps reduce agitation and excitation in your brain while helping decrease feelings of stress, anxiety, and fear. Therefore, it reduces the occurrence of panic attacks. It is a fast-acting medication that can prevent the development of panic attacks as they begin.
Free prescription coupons
Seriously … free. Explore prices that beat the competition 70% of the time.
Get free card
Side effects of Ativan
Like most medications, Ativan can cause side effects. These range from mild to severe. You can manage these by following the instructions of a prescribing doctor closely.
The active part of Ativan — lorazepam — works by decreasing the activity of your brain and CNS. While this helps reduce symptoms of anxiety and prevent panic attacks, it can also cause other symptoms as a result. For example, Ativan can flatten your mood and blunt your emotional experience. You may notice a loss of interest in hobbies or responsibilities.
Other common side effects include:
dizziness
weakness
memory problems
restlessness
sleepiness
blurry vision
loss of balance
In some cases, people can experience 'rebound' symptoms from Ativan. This is where your symptoms worsen as a result of the medication.
Ativan also has the potential to cause addiction or physical dependence if you take it for a prolonged period. This is where your body relies on the drug to function.
You may notice withdrawal symptoms 3–4 days after your last dose of Ativan, which can include:
headaches
nausea
irritation
anxiety
rapid heart rates
How to take Ativan safely
You should only take Ativan for up to 4 months. While Ativan is approved for short-term use, you should always follow the instructions of a healthcare professional.
It is important to take your dosage as a prescribing doctor instructs. For example, the average dose of an oral tablet medication containing lorazepam for treating anxiety is 2–3 milligrams (mg) twice per day. However, as it is best to use the minimum effective dose of lorazepam, a doctor may begin you at a lower dose and increase it as needed.
It is important not to take more than 10 mg of Ativan within 24 hours, as this can lead to an overdose.
Symptoms of an Ativan overdose may look like:
confusion
pale lips
slurring speech
memory loss
tiredness
coma
trouble breathing
low blood pressure
An Ativan overdose is a medical emergency. If you suspect that you or someone else is experiencing an overdose, seek medical help immediately.
Summary
Ativan is an effective medication for providing temporary relief from panic attacks that are a symptom of anxiety or panic disorder. However, they are not suitable for long-term use due to their potential to cause dependency.
Ativan works quickly to relax your brain, mind, and body. So, it makes for an effective short-term treatment for an incoming panic attack.
If you take Ativan for panic attacks, it is important not to take more than 10 mg in 24 hours to prevent an overdose.
Download the free Optum Perks Discount Card to save up to 80% on some prescription medications.
Article resources