8 creative ways to use the money in your HSA or FSA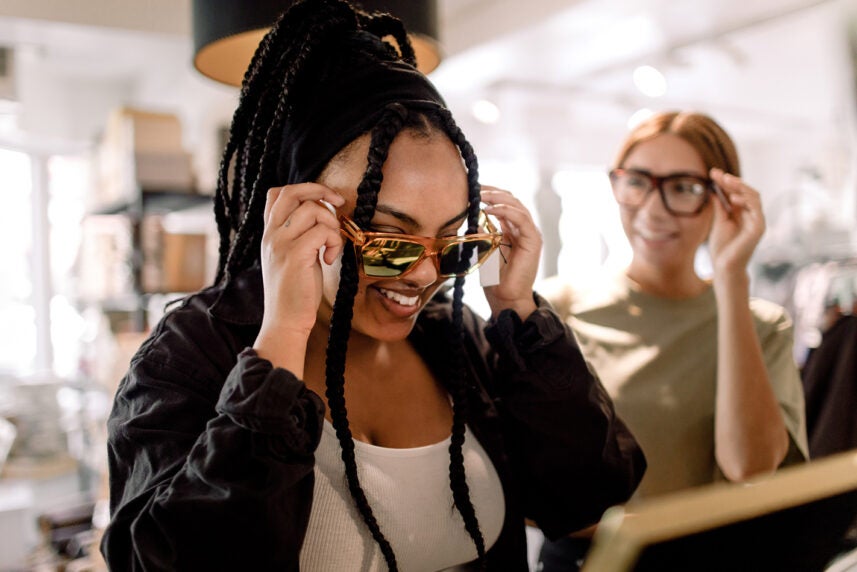 Your pretax dollars can help you prepare for your next road trip, hike, workout and more.
Updated on
October 25, 2021
If you're looking for ways to save money on health care expenses, you can't overlook the value of a health savings account (HSA) or flexible spending account (FSA). These 2 accounts allow you to put aside a small fraction of your income to spend specifically on health care expenses.
The benefit: You don't have to pay taxes on the money you contribute.
"HSAs and FSAs are both pretax savings accounts that allow people to save specifically for medical expenses," says Albert C. Hurston Jr., a certified public accountant in Atlanta. He's also the owner of Right Choice Accounting Solutions. So if you put $1,000 into your HSA or FSA, you reduce your taxable income by $1,000. It's an easy way to save money.
So what's the difference between an HSA and an FSA? The most notable has to do with what happens at the end of the year.
With an HSA, the funds are yours for life. They can be rolled over from year to year, and you can even choose to invest them. In this regard, an HSA is similar to a retirement account. You can save the money as long as you'd like and then apply it toward a big medical expense in the future. (If you have a high-deductible insurance plan, you might be eligible to open an HSA through Optum Bank.)
With an FSA, however, the balance is "use it or lose it." If you don't spend the money by the end of the year, it could go back to your employer. "Even if the plan offers a rollover option, the IRS has a $550 limit on how much can be rolled over," Hurston says.
That's why it's smart to know how you can spend your FSA. You may want to stock up on future medical supplies before the year ends. The suggestions here are meant for just that: using your tax-free money in ways that will benefit you later. (Note: Always check with your plan administrator to make sure your purchases are eligible.)
And don't forget: You can always save money at the pharmacy using Optum Perks. Download the mobile app to access medication discounts anywhere, anytime.
Build a backpacking first-aid kit
You can buy first-aid kits with your HSA or FSA, but why not take it a step further and build your own? On the Optum Store, you can find wound-care essentials such as Band-Aids®, gauze pads and pain relief products. And if you spend a lot of time outdoors, it's a good idea to have some poison ivy itch cream on hand as well.
Stock up for your next beach vacation
Sunscreen has an expiration date, so you don't want to buy it too far in advance. But if you're planning a beach vacation this winter, consider using your FSA to stock up on sunscreen now.
Optum Store offers sunscreen bundles from brands such as Bare Republic® and Coola®. And don't forget: Sunscreen isn't just for summer. Sun damage can strike year-round, so if you spend time outside in winter, you still need SPF. A broad-spectrum sunscreen of SPF 30 or higher — such as this Bear Republic Mineral Sport Sunscreen Lotion — is a solid option.
Give your skin some love
Many skincare products are eligible for purchase using FSA and HSA dollars — especially those that control acne. If you deal with the pesky skin condition, consider stocking up on items to get clearer, healthier skin, such as a salicylic acid cleanser, breakout-free face sunscreen or even a medical-grade light therapy device you can use at home.
Try acupuncture for pain
A 2017 study review published in The Journal of Pain found that acupuncture could help alleviate chronic pain. Unfortunately, alternative medical treatments aren't always covered under health insurance plans. But you may be able to pay for it using your FSA or HSA dollars.
For an acupuncture alternative you can use at home, you can buy an acupressure mat. It uses no needles but targets the body's pressure points in a similar way.
Free prescription coupons
Seriously … free. Explore prices that beat the competition 70% of the time.
Get free card
Buy those designer sunglasses you've been eyeing
You can use your FSA or HSA money to buy prescription glasses — and that includes sunglasses. So if you've been eyeing a pair of cute designer frames, your pretax medical account will allow you to pick them up at a discount. And if dryness is a problem, consider picking up eyedrops, too.
Get a smarter nursing setup
Breastfeeding can feel like a full-time job, and you can use your FSA or HSA to get set up with the right gear. Consider buying a smart pump and stocking up on items such as nursing pads, milk storage bags and bottles. For more ideas, check out the 8 products that take the frustration out of breastfeeding.
Step up your workout recovery game
Whether you're new to exercise or you're a seasoned veteran, you're probably familiar with sore muscles. So use your FSA or HSA money to build a kit that will help speed your recovery. Buy some pain relief gel or a ball to roll out sore feet. Or you can go high tech with a transcutaneous electrical nerve stimulation (TENS) unit, which uses low-voltage electricity to relieve pain.
Build a road-trip kit
Road-tripping has seen a huge resurgence in the era of social distancing. Use your FSA or HSA to put together a package of essentials for the trunk or glove box. This bundle is the perfect starter pack: face masks, hand sanitizer, Dramamine® and a contactless thermometer. Lysol® wipes are a good addition, as is Allegra® Allergy Relief in case someone gets the sniffles.
It's also smart to carry the Optum Perks discount card in your wallet. If you end up making a trip to the pharmacy, it can help you save money on medication.
Additional source
Acupuncture could help those experiencing chronic pain: Journal of Pain (2017). "Acupuncture for Chronic Pain: Update of an Individual Patient Data Meta-Analysis"