5 habits that can help put type 2 diabetes into remission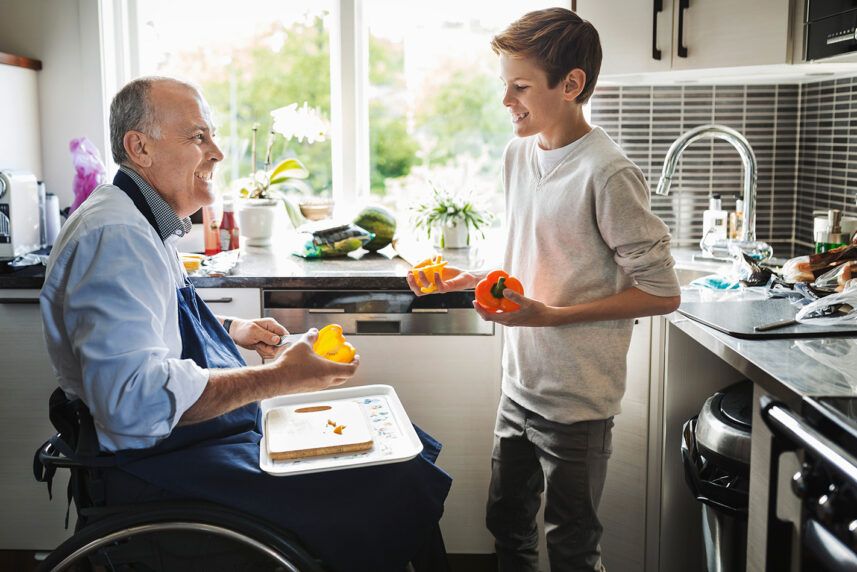 By changing your daily habits, you can improve insulin sensitivity, reduce blood sugar and possibly reverse your type 2 diabetes.
Updated on
September 23, 2021
Type 2 diabetes is a serious public-health concern. As of 2017, 462 million people, or more than 6% of the world's population, had the disease.
So what is it, exactly? Type 2 diabetes is a chronic condition caused by the body's reduced sensitivity to insulin. That's the hormone responsible for moving sugar out of the blood and into the cells, where it's used for energy. When insulin sensitivity drops, sugar gets stuck in the blood.
Excess blood sugar can result in complications such as heart and blood vessel diseases, nerve damage, kidney problems and eye damage, says Narinder Bajwa, MD. He's a board-certified internal medicine, cardiology and nuclear cardiology doctor at Adventist Health in Yuba City, California.
But the damage doesn't end there. Type 2 diabetes can also increase your risk of bacterial and fungal infections and impair your immune system. And according to the Mayo Clinic, it can increase the risk of hearing loss, sleep apnea and even dementia.
The 2 biggest predictors of type 2 diabetes are family history and lifestyle, says Dr. Bajwa. And while there's no cure, the disease is reversible. You can't do anything about your genetics, but you can change your lifestyle.
Smart behaviors can reduce your risk of diabetes by up to 75%, according to a recent study in the journal Diabetologia. And among people who do have diabetes, a healthy lifestyle is associated with a lower risk of cardiovascular disease and a lower risk of death from all causes.
Of course, medication helps, too. If you need help paying for a prescription, download the Optum Perks mobile app to find coupons you can use at the pharmacy.
But if you're serious about your health, you'll want to improve your habits, too. Check out these 5 natural ways to manage your blood sugar.
1. Exercise most days
People with type 2 diabetes should aim for 45 minutes of moderate exercise 5 to 6 days a week, says Dr. Bajwa. Alternately, you can do 30 minutes of brisk, or more difficult, exercise. "By burning calories and reducing fat in your body, you reduce insulin resistance, which brings your blood sugar under control," he says.
But exercise isn't a quick fix. You need to stick with it and make it part of your long-term routine. Do that and you'll see noticeable improvements. A recent study from the University of Copenhagen illustrated the potential size of the impact. People who exercised 300 minutes per week were about 30 times more likely to reduce their reliance on glucose-lowering medication.
"Building an exercise routine isn't always easy," Dr. Bajwa says. "So if you're struggling, sit down with your provider to create a plan that works best for you."

If you're ready to start now, check out these 30 exercises you can do at home.
2. Eat a Mediterranean diet
The best diet for remission contains the following foods, says Dr. Bajwa:
Complex carbohydrates (brown rice, quinoa, oatmeal)
Fatty fish (salmon, sardines, herring, mackerel)
Vegetables (spinach, kale, broccoli)
Fruit (strawberries, apples, avocado)
Legumes (black beans, chickpeas, lentils)
Nuts and seeds (walnuts, pecans, chia seeds, flax seeds)
Lean protein (eggs, Greek yogurt)
That gives you a lot to choose from. So what's off limits? "It's best practice to avoid foods that are high in saturated fats and trans fats, both of which can lead to weight gain and obesity," Dr. Bajwa says. Think red meat, pastries and full-fat dairy.
"Plus, it's a given that foods that are high in sugar, are highly processed or contain simple carbohydrates should be eliminated from your diet as well," Dr. Bajwa says.
In addition to having a direct impact on your blood sugar, eating healthy foods can reduce your caloric intake. That's also good for your blood sugar.
In a small study from the University of Glasgow, subjects participated in a severe caloric restriction diet for 12 to 20 weeks. Of those who were able to lose 22 to 33 pounds on the diet, 80% experienced a sustained diabetes remission of at least 2 years. They also reduced their reliance on hypertension medication.
In that study, subjects ate just 830 calories per day. That's probably too intense for most people with jobs and lives outside of a lab. Instead, focus on making small caloric reductions and adding good foods to your diet.
Compared to people who eat less than half a serving of fruit per day, for instance, those who ate 2 servings reduced their odds of developing type 2 diabetes by 36%, according to research from the Endocrine Society.
Related reading: Why are insulin prices going up? (And what can you do about it?)
3. Schedule regular checkups
In general, doctors may want to check in with their diabetes patients every 3 to 6 months. "It's imperative that you adhere to your physician's guidelines because it helps them keep an eye on your progress," Dr. Bajwa says. "It also gives them the opportunity to explore other possible avenues to help reduce your A1c levels," a measure of your average blood sugar over 3 months.
That said, your doctor is busy. If you don't take an active role in your own health care, you might slip through the cracks. Make sure you're on top of your A1c, kidney and cholesterol tests, as recommended by the Centers for Disease Control and Prevention (CDC).
You should also visit the dentist regularly and schedule annual hearing checks and dilated eye exams. Ultimately, you are the most important member of your health care team.
Free prescription coupons
Seriously … free. Explore prices that beat the competition 70% of the time.
Get free card
4. Quit smoking and limit alcohol
Both smoking and excessive drinking can be detrimental to the health of someone living with type 2 diabetes, says Dr. Bajwa.
Smoking is particularly hard on your body: It increases blood sugar levels and leads to insulin resistance. Plus, it can wreak havoc on your circulatory system, increasing the risk of both stroke and limb loss, says Dr. Bajwa.
According to the Mayo Clinic, people who smoke more than 1 pack of cigarettes a day have almost double the risk of developing diabetes compared with people who abstain. (Here's how to kick the habit.)
In addition to cigarettes, large quantities of beer, wine or liquor are also dangerous, says Dr. Bajwa. "Copious amounts of alcohol can damage your pancreas, which can worsen diabetes control," he says. "Alcohol also increases your risk for hypertension, which then increases your risk of heart disease."
The CDC recommends limiting alcoholic drinks to 1 daily serving for women and 2 for men. That's general guidance for everybody, but it's especially important for people with type 2 diabetes.
5. Manage your daily stress
People with type 2 diabetes who also have high levels of cortisol, a hormone associated with stress, also have higher blood sugar levels. This is according to research led by Johns Hopkins University School of Medicine.
Stress is also linked with obesity, poor sleep and hypertension, all of which are connected to type 2 diabetes, says Dr. Bajwa. And people who are perpetually tired or worried are more likely to drink heavily, eat unhealthy foods and skip workouts. That makes it hard to manage any chronic condition.
Of course, managing stress can be complicated. You may need to take a hard look at troubled relationships, financial problems or a job that keeps you working 60 hours a week. Addressing problems in these areas could free up the energy you need to take better care of yourself.
"You can bring about a big change in your life by simply altering your lifestyle," says Dr. Bajwa. "By eating healthy, exercising, avoiding alcohol and tobacco, and managing stress, you're not only reducing your risk of type 2 diabetes but also heart attacks and strokes."
Yes, medication is often part of the process. "But lifestyle changes should be the mainstay when it comes to improving your type 2 diabetes control," Dr. Bajwa says.

One way to reduce stress could be by reducing the price you pay for medication. Print out the Optum Perks discount card and present it at the pharmacy to see if you can save money on your next prescription.