200+ drugs no longer covered in 2017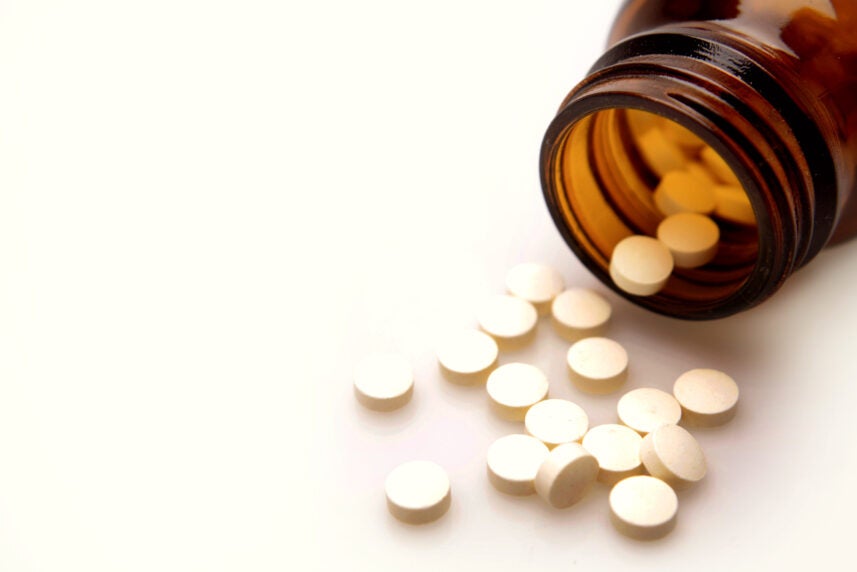 Updated on
November 14, 2016
When you go to the pharmacy to refill your prescription next year, you might be in for a surprise. The two largest players in the prescription insurance game, Express Scripts and CVS Caremark, who collectively handle pharmaceutical benefits for 160 million Americans, recently published a list of drugs that they will be excluding from coverage in 2017. This means that when you pick up your refills for drugs like Crestor and Levitra, you will be forced to pay full price for them.
Why are these drugs being dropped?
The PBMs justify that they make these decisions in order to save clients billions of dollars and that they choose which drugs to stop covering based on drug makers' prices and whether or not alternatives exist. CVS Caremark, for instance, has estimated that they have saved their customers $9 billion from 2012 (when they first began their drug cuts) to 2017. And Express Scripts claims to have saved their users $4.9 billion since 2014.
"In instances where an independent group of physicians decides several drugs are clinically similar — no significant difference between the health benefits of the medications — they say you need to cover two or three or four of them. Penicillins work very similarly. The board says you need to cover penicillin, but not all of them. We go to manufacturers and get them to compete on price," explains David Whitrap, a spokesman for Express Scripts.
The pharmacy benefit manager currently handles pharmacy benefits for over 80 million Americans. Whitrap, says, however, that the company estimates that only 30,000 of their patients will be affected by the new no coverage roster. He also adds that next year, the total number of drugs Express Scripts won't cover will be 85, "down from 87 last year."
CVS Caremark, a PBM that also has a customer base of 80 million plus, is adding 35 drugs to their no cover list for 2017. The company assures its consumers that for the drugs that are removed, "equally effective products with lower overall costs" will remain as options available on the formulary. "As always, we work closely with our clients (e.g., employers and health plans) to support a smooth transition with effective patient and physician engagement," says Christine Cramer, a rep with the company. She also reminds customers that the Caremark drug removals will not affect the availability of drugs in CVS Pharmacy stores.
Consumers can bypass the cost increases by switching to an alternative drug
To avoid the increased costs, Express Scripts is telling their patients to ask their doctor to consider writing them a prescription for a "preferred alternative" drug. Along with their list of drugs that they will no longer cover in the New Year, they have provided consumers with suitable alternatives. So for instance, if you take Doxycycline to treat Rosacea, you can either pay full prices for a bottle of it or try Oracea for a discounted rate instead.
CVS Caremark has informed their patients that if they are currently using one of the formulary drug removals, they should consider having their physician choose one of their suggested generic or brand formulary options, which they list out on their official website. Per their advisement, for instance, customers that are using Symbicort to treat Asthma could opt to pay full price for their normal drug or could ask their doctor for the generic version of Advair or Dulera, which would be discounted per usual.
Both companies allow for patients the ability to file an appeal to ask for special permission to have a specific drug covered, with the written permission of a doctor. These scenarios are handled on a case by case basis.
Save up to 80% on your medications
Get prescriptions for as low as $4 with our free discount card, redeemable at over 64,000 pharmacies nationwide.
Get free card
Which drugs won't be covered?
Caremark is proving to be the more aggressive of the two prescription insurers and is including 130 drugs on its exclusion list, while Script Express has 85 drugs on their "we won't pay list" for 2017.
Here is a full list of the drugs that will not be covered by both providers in the coming year:
Express Scripts:
Here is a full list of the drugs listed by class with Express Script's suggested alternatives: Express Scripts – 2017 Preferred Drug List Exclusions.
CVS Caremark:
Here is a full list of the drugs listed by class with Express Script's suggested alternatives: CVS Caremark – 2017 Formulary Drug Removals.
Rising drug prices and drug cuts are a prime reason why consumers should carefully select their coverage options for the upcoming year
Due to the ongoing costs associated with prescription drugs and the news of popular pharmacy benefit managers dropping a new batch for coverage, benefits experts are urging customers to use this time to select an insurance plan wisely. According to AARP director of health and services research, Leigh Purvis, patients need to select a plan that covers the drugs that they take on a regular basis. "Someone who is in a plan that doesn't cover that drug or has a prior authorization requirement, it makes it harder to access the drug they need. That's a concern for us," she notes.