The newbie's guide to rheumatoid arthritis treatment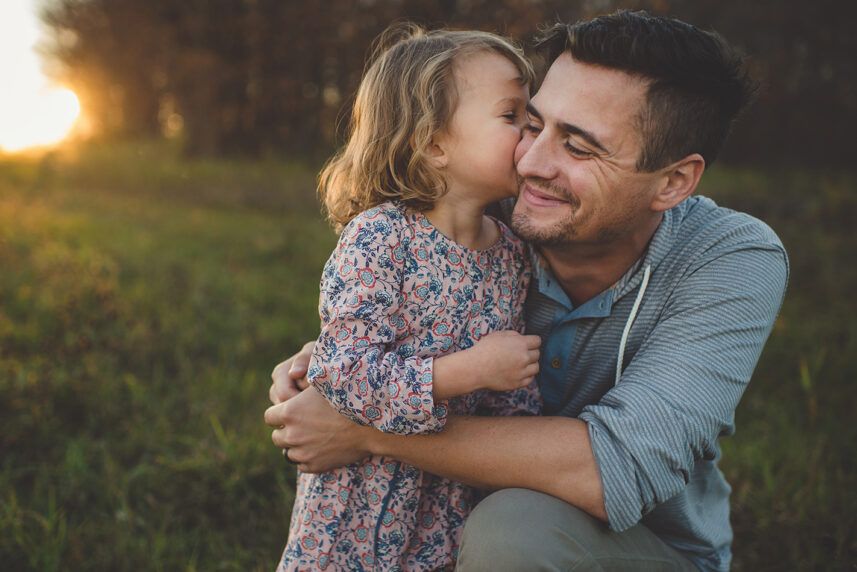 With new medications and the help of a rheumatologist, you can expect to reduce your pain and improve your quality of life after a rheumatoid arthritis diagnosis.
If you suffer from joint pain, you're not alone. One estimate from researchers at the Mayo Clinic College of Medicine suggests that 1.5 million people in the U.S. may suffer from rheumatoid arthritis (RA).
With RA, your immune system mistakenly attacks your body's healthy tissue. That leads to pain and inflammation. Unchecked, it can move from your joints to other parts of your body. So it's important to begin treatment early. If possible, you want to put the condition into remission.
Many rheumatologists now care for RA patients with a new principle known as treat-to-target, or T2T. With T2T, you and your doctor set smaller, incremental goals that lead to your bigger objective, remission. Treatment can include both medication and lifestyle modifications. You'll track your progress with lab tests or doctor visits, and your plan might be fine-tuned along the way. (Optum Perks can be part of your plan as well, especially if you need help paying for your medications. Download our app to get started.)
"When patients and their providers share responsibility in a treat-to-target approach, care is improved," says Daniel Solomon, MD. He is chief of clinical science in rheumatology at Brigham and Women's Hospital and a professor of medicine at Harvard Medical School.
Top medications for rheumatoid arthritis
The goal of RA treatment is simple: Stop or reduce the inflammation to the lowest level possible and halt the pain so you can get back to doing the things you love. Of course, you also want to prevent joint and organ damage and long-term complications. Your doctor will guide you in this process. RA is a complex condition that affects everyone differently, so treatment will vary from person to person.
You'll be advised to make lifestyle changes to reduce inflammation. Exercise, good sleep, and a healthy diet with plenty of fruits and vegetables can help. But often these measures aren't enough and medication is also needed.
There are 4 common classes of arthritis medication. They include:
NSAIDs
NSAIDs, or nonsteroidal anti-inflammatory drugs, are often used to treat mild cases of RA. They work by blocking a specific group of proteins that play a role in pain and inflammation. Common NSAIDs include (click the links for coupons):
Most NSAIDs are low cost, and many are sold over the counter. They're usually taken by mouth, but some are topical: You rub them onto your sore joints. Voltaren Gel® (diclofenac) is an example.
While NSAIDs are widely available, they can have side effects. Long-term use can cause problems with your stomach, kidneys or heart. Some people may have allergic reactions, bruising or bleeding. Your doctor will suggest ways you can reduce the possible side effects.

Download our app to find the best deal on RA medication. We deliver coupons right to your phone and you can use them a thousands of pharmacies nationwide.
DMARDs
DMARD stands for "disease-modifying anti-rheumatic drug." It's a mouthful, but these medications are very effective for easing pain and swelling.
DMARDs commonly used for RA include methotrexate (Rheumatrex®, Trexall®), hydroxychloroquine (Plaquenil®) and sulfasalazine (Azulfidine®). They can take several weeks or even months to work, so initially your DMARD might initially be paired with another medication.
Of the DMARDs, methotrexate is considered the cornerstone of RA treatment. The American College of Rheumatology has new guidelines: It advises first adjusting methotrexate dosage or administration (injection vs. oral) before switching to another DMARD. But in mild cases or instances where methotrexate isn't working, your doctor might add hydroxychloroquine or sulfasalazine into the mix.
Methotrexate also has an interesting backstory, says Bruce N. Cronstein, MD, a professor of medicine at NYU School of Medicine. It was developed as a cancer medication in the 1940s. "But at doses much lower than those used to treat cancer, it was shown to be useful for the treatment of psoriasis and finally approved by the FDA for treatment of rheumatoid arthritis in the late 1980s," Dr. Cronstein says. Even today, doctors aren't entirely sure how methotrexate works. One theory is that it may interrupt your body's inflammation messaging system.
DMARDS are usually very effective and cost less than other treatment options. A study in the journal Rheumatology found that in most cases, traditional DMARDs cost nearly half as much as biologics (more on these later) for outcomes that were virtually the same.
Methotrexate could cause stomach upset or liver toxicity. But these side effects can usually be prevented by taking folic acid, says Dr. Cronstein. A review of DMARD studies in the journal Arthritis & Rheumatology found that 9.4% to 15% of patients eventually went into remission.
Insurance can help you cover treatment, but it can also be confusing. Learn more about how your plan works by reading our guide to deductibles.
Free prescription coupons
Seriously … free. Explore prices that beat the competition 70% of the time.
Get free card
Corticosteroids
These are steroids that resemble cortisol, a hormone your body produces naturally. They work by reducing both inflammation and your body's immune system response. They can be taken as an injection, topical cream or the pill form prednisone (Rayos®).
Be careful, though: The American College of Rheumatology advises limiting corticosteroid use. The side effects have the potential to be serious and long-lasting. That said, the medication works quickly to stop flare-ups. It's usually prescribed to give fast relief while other medications take effect.
Biologics
Remedies can be strange, and biologics prove it. These compounds are derived from living organisms. Some begin in animals, while others come from bacteria, insects or even other humans.
Biologics target parts of the immune system that fuel inflammation. They can be used alone or in combination with other medications. But generally, doctors prescribe them only when DMARDs fail.
Drugmakers are now developing biologics at a rapid pace. Some used for RA include:
rituximab (Rituxan®)
tocilizumab (Actemra®)
abatacept (Orencia®)
etanercept (Enbrel®)
adalimumab (Humira®)
infliximab (Remicade®)
Biologics are hard to make, so they can be expensive. Some come as a shot you inject yourself, while others are delivered through an IV at the provider's office. They make it hard for your body to fight germs, which raises your odds of infection during treatment. That's why you need to check in with your doctor while taking them.
One upside is that biologics don't require daily dosing. Depending on your treatment plan, you might get just 1 shot a week. You might also go as long as 6 weeks between injections.
But biologics can be very effective, especially when coupled with traditional DMARDs. One 2019 study found that using biologics alongside methotrexate is 50% more effective than methotrexate treatment alone.
To save money on all your prescriptions, download our discount card. It provides access to discounts you can redeem right at the pharmacy.