The surprising benefits of statins you may not know about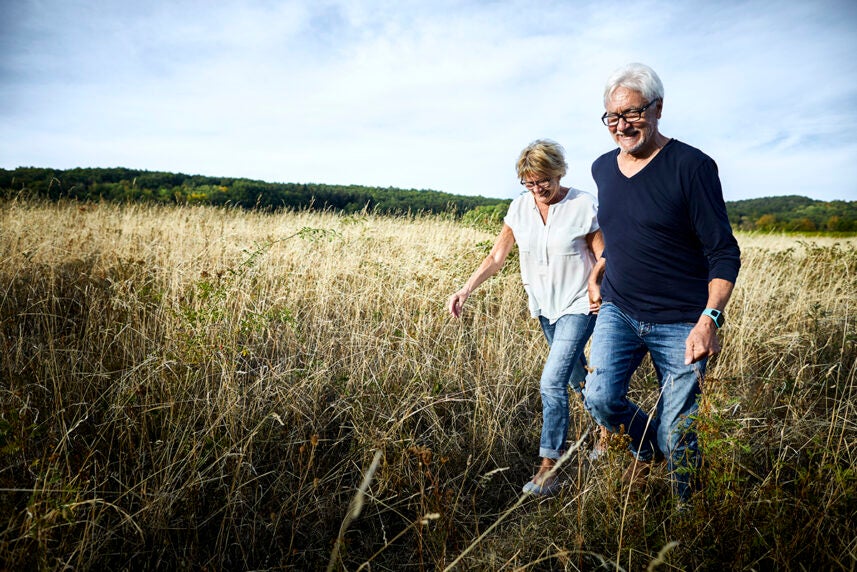 You might know that statins are used to lower cholesterol. Recent studies suggest that they might also be able to lower the risk of certain cancers.
Updated on
September 2, 2022
Many people take statins to lower their cholesterol. But new research suggests that statins may also help lower the risk of certain cancers.
Researchers have found that statins may lower the risk of colorectal, liver and prostate cancers. Some studies also suggest that statins are linked to increased survival rates in cases of ovarian, breast or gastric cancer.
"While these studies are promising, we are far from being able to make any positive statements about the use of statins as a treatment or preventive method for cancer," says Rhonda Cooper-DeHoff, PharmD. She's an associate professor at the University of Florida College of Pharmacy in Gainesville. "Someone might think that just because they're taking a statin they're not going to get cancer now. But that's a risky message."
So what exactly are the benefits of taking statins? Read on to learn what they could do for you. But first, download our free mobile app. It could save you up to 80% on your prescriptions.
First, statin basics
Statins work to help reduce your low-density lipoprotein (LDL), which is often called "bad" cholesterol. Statins also raise your high-density lipoprotein (HDL), or "good" cholesterol.
High cholesterol increases your risk of heart disease. Statins are often prescribed to people with a high risk of a heart attack or stroke, Cooper-DeHoff says.
There are 7 different statins. The one your doctor prescribes will depend on your health needs, Cooper-DeHoff says.
Recommended reading: How to manage the side effects of statins.
What the science says about statins and cancer prevention
One 2022 study delivered hopeful news that statins may be able to stop the effects of a cancer gene called MACC1. This gene causes cancer cells to metastasize (spread). Of the 6 statins tested, almost all reduced the appearance of MACC1.
The study was performed on mice, but human clinical trials will happen soon, scientists say.
As part of the research, though, members of the study team also looked at data from 300,000 people who take statins. Patients with high levels of MACC1 who took statins had half the rate of cancer of the general population.
Experts believe that these findings are encouraging. But it's important to keep things in perspective, they say.
"Something that reduces the risk of cancer by 50% would be sensational," says Yefim Olkovsky, MD. He's a cardiologist with Northwell Health Physician Partners Cardiology in Staten Island, New York, and the associate director of the coronary unit at Staten Island University Hospital. "Although I think there's something there, we still need to wait for more definitive results," he says.
Recommended reading: Why should you take statins at night?
How did the different types of statins fare in the latest study?
The 2022 study looked at 6 statins and their possible cancer-fighting effects. While most statins showed promise, they were not all equally successful.
Atorvastatin is one of the most prescribed statins. It's also one of the most potent. An 80 milligram (mg) dose lowers LDL by about 54%. Your doctor may suggest atorvastatin if you have active heart disease, diabetes or LDL levels of 190 mg/dL or higher.
In the 2022 study, atorvastatin was the best at preventing cancer. Another study linked the use of atorvastatin to a lower death rate in high-risk prostate cancer patients. And another study performed on mice found that atorvastatin slowed the growth of breast cancer.
Pravastatin can lower your LDL cholesterol between 27% and 41%, depending on the dose you take.
"It's an older and weaker statin, but it does have a slightly lower risk of muscle aches than others," Dr. Olkovsky says. (Muscle aches are a common side effect of taking statins.) "It also has fewer interactions with other medications," he adds.
In one study, pravastatin was linked to higher survival rates in people who had Type 2 diabetes and cancer.
Fluvastatin can lower your LDL cholesterol by 27% to 34%, depending on the dose.
"Compared to other statins, fluvastatin is weaker," Dr. Olkovsky says. You might be prescribed fluvastatin if you can't tolerate other statins.
Fluvastatin showed a significant anticancer effect in studies. Researchers have discovered fluvastatin to be a promising preventive or potential therapy medication against non–small cell lung cancer. And another study found that fluvastatin could suppress the production and spread of endometrial cancer cells.
Save up to 80% on your medications
Get prescriptions for as low as $4 with our free discount card, redeemable at over 64,000 pharmacies nationwide.
Get free card
Rosuvastatin (Crestor®, Ezallor Sprinkle™)
Rosuvastatin is another commonly prescribed statin, Dr. Olkovsky says. It's one of the best at lowering LDL cholesterol. Just a 10 mg to 40 mg dose boasts a 48% to 60% decrease in LDL cholesterol.
Researchers are investigating rosuvastatin's anticancer potential. So far, studies suggest that rosuvastatin may cause cancer cells to die. It may also stop the growth of blood vessels that cancer cells need to grow.
Depending on your dose, simvastatin typically lowers LDL cholesterol by 27% to 48%.
Simvastatin had a weak anticancer effect in the 6-statin study. But other research has found this statin has promise. When taken with the chemotherapy medication docetaxel, simvastatin could boost the effect of the treatment in breast cancer and prostate cancer.
In one review, researchers found that patients with breast cancer who took simvastatin saw a 30% improvement in cancer‐specific survival rates and a 36% improvement in recurrence‐free survival rate.
The oldest of all the statins, lovastatin had an undetermined outcome in the study.
But other research suggests that lovastatin can slow cell reproduction in breast, liver, cervical, lung and colon cancers. At the same time, lovastatin has been shown to boost the effect of chemotherapy.
Taking statins as prescribed is first and foremost about lowering your cholesterol and protecting your heart health. Scientists are still researching their anticancer benefits, Cooper-DeHoff says. But it's an exciting and promising frontier.
"Talk to your doctor, of course," she says. "But remember: Just because you're taking a statin doesn't mean you shouldn't undergo your annual cancer screenings."
If your doctor prescribes you a statin, don't forget to download your free pharmacy discount card. Just show it to the pharmacist to save money on medications.