How to use Optum Perks at Rite Aid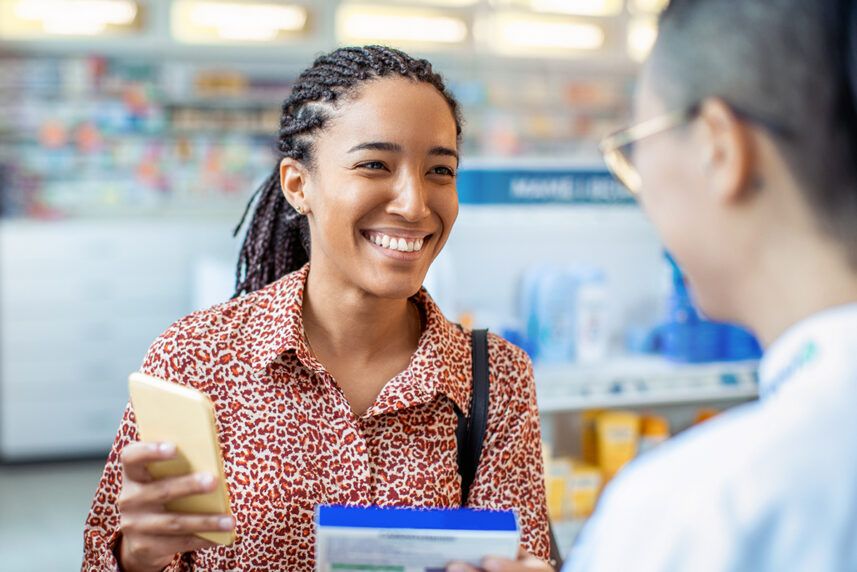 The pharmacy chain is launching a rewards program. What does that mean for you? Even bigger savings when you combine it with Optum Perks.
Updated on
December 30, 2022
With prices going up on just about everything, you're probably wondering how you'll ever keep to your budget. Shopping at Rite Aid can help. Rite Aid might have started out as a small drugstore in Scranton, Pennsylvania, but in the past 60 years, it's become one of the largest pharmacy chains in the U.S.
There are now 2,451 store locations in 18 states across the country. And every one of them is offering a new way for customers to cut costs.
The chain has long offered loyalty programs to its regular customers. But Rite Aid did something new this year. It launched the Rite Aid Rewards Program. "We wanted to create a program that really engaged consumers by being very user-friendly and rewarding them for things they were already doing," explains Jeffrey Lack. He's group vice president of marketing at Rite Aid.
This translates to lower prices for everyday purchases, including prescription medications. And you can boost the savings when you use your Optum Perks discounts. Here's what you need to know to start pocketing some serious cash.
(Be sure to download the Optum Perks free mobile app to find the best price on your medications at any pharmacy.)
What is the Rite Aid Rewards Program?
Rite Aid Rewards is a free points-and-rewards type of loyalty program. All you need to do is enroll in the program. You can do that online through Rite Aid's app or at a participating store. You'll need to create an account online, too.
How does the Rite Aid Rewards Program work?
You earn points when you buy items at a Rite Aid store, online or through its app. Certain items are excluded, including tobacco products, gift cards and lottery tickets. Pharmacy pickups, vaccinations and special members-only promotions are other ways to earn points.
For every dollar you spend, you earn 10 points. You earn even more points when you fill a prescription or get eligible vaccinations (COVID-19 vaccinations are excluded). When you reach 1,000 points, start converting them into BonusCash. Or let your points accumulate and cash them in later.
Once you get the BonusCash, you redeem it the next time you buy something eligible. "It really reflects our customers' desire for a simpler program with more ways to earn and save," explains Lack.
Free prescription coupons
Seriously … free. Explore prices that beat the competition 70% of the time.
Get free card
A chance to save more at Rite Aid with Optum Perks
You can use the Optum Perks app or discount card at many drugstores, including Rite Aid. When you fill a prescription, give the card to the Rite Aid pharmacist. The pharmacist will scan it to see if there are any discounts available. You can also search for coupons on the Optum Perks website.
You'll be able to use Optum Perks and still earn points for your prescription medications. But it's also worth doing a little digging to see if you can find a better deal. If you can't use Optum Perks and Rite Aid Rewards at the same time, no worries. Just search Optum Perks to see if you can find a better deal at another pharmacy near you.
Recommended reading: 7 money-saving questions to ask your doctor.
Another way to save money on prescriptions
You'll earn 250 points for every 30-day-or-less eligible prescription pickup and 750 points per 31-day-or-more eligible prescription fill. You'll also receive 250 points for certain vaccinations that you get at your local Rite Aid pharmacy. (This program isn't available in every state.)
No matter what medications you take, Optum Perks wants to help you save at the pharmacy. Here's how it works.