How to take pride in your health when you're LGBTQ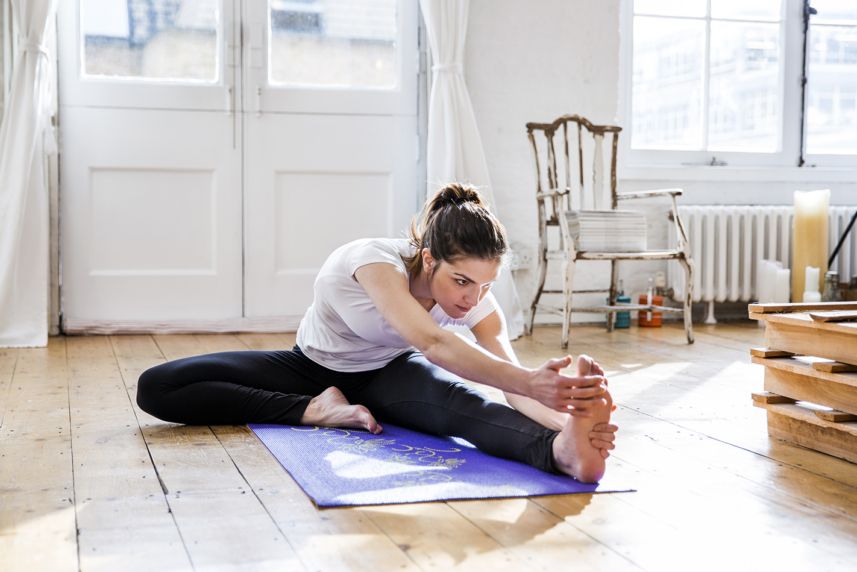 Your health plan should address your needs. Here's how to find doctors you can trust, build a reliable plan and find resources for affordable care.
Health care has blind spots. Some of them leave LGBTQ people vulnerable. "Research shows that LGBTQ people have less access to health care and a higher risk of diseases such as depression, cancer and HIV/AIDS," says Kyle Leggott, MD. He's an assistant professor in the department of family medicine at the University of Colorado School of Medicine in Aurora. He also identifies as LGBTQ.
A landmark study published in JAMA Internal Medicine backs him up: People who identify as lesbian, gay or bisexual are more likely to report poorer physical and mental health. They're also more likely to drink and smoke heavily. (Here's how to kick the habit.)
Other research has found that LGBTQ individuals receive fewer preventive tests such as Pap smears and mammograms. They're more likely to be obese, and they have higher rates of substance abuse. "These are historically marginalized and underserved communities that have faced decades of societal disparities," says Dr. Leggott.
There are also differences within various LGBTQ populations. Transgender people, for instance, are more likely to have mental health issues, according to research from The American Journal of Psychiatry. And according to a survey from the National Gay and Lesbian Taskforce, transgender people are less likely to have health insurance than either heterosexual or gay, lesbian or bisexual people. (If you need help paying for your medications, the Optum Perks app gives you access to thousands of coupons. Download it now.)
There are a few reasons for these disparities, says Dr. Leggott. LGBTQ individuals may have past experiences with doctors who were dismissive or made them feel embarrassed. They may put off preventive care to avoid repeating those negative experiences. But know this: You can get the health care you deserve. Here's how.
Find a provider who understands LGBTQ issues
One of the best ways to find a health professional is to ask around in the LBGTQ community, says Dr. Leggott. "I get asked constantly by colleagues, students and friends of friends," he says. And he's always happy to help. (If you're confused about how your health plan works, check out this simple guide to deductibles, copays and coinsurance.)
If you have a primary care provider who's an ally but you need to see a specialist, ask for a referral, he adds. Your doctor may know which medical centers focus on your needs. Denver Health's LGBTQ Center of Excellence, for instance, trains providers in primary care, behavioral health and gender-affirming surgery. It works with 10 community health centers throughout Colorado.
There are also online resources to consider:
The Gay and Lesbian Medical Association's provider network. It can help you find physicians in your area who are LBGTQ-friendly and knowledgeable about your health needs.
Your local Planned Parenthood should also offer LBGTQ services, including hormone therapy for transgender patients. You can book a telehealth appointment to talk to a professional.
Healthcare Equality Index, a free tool developed by the Human Rights Campaign. It allows you to see which of your local hospitals rate highest on LGBTQ issues.
Another option, says Dr. Leggott: When you call to make an appointment with your local provider, you can always ask if the practice has any LGBTQ patients. You can also ask which doctors are best equipped to deal with your issues. And when you arrive for your appointment, be on the lookout for gender-neutral bathrooms and other signs of inclusivity. "You want to leave the office feeling respected and safe," says Dr. Leggott.
Keep up with LGBTQ preventative care
Some health screenings, vaccines and treatments are particularly important for LGBTQ people. Medical providers often overlook these, says Dr. Leggott. Here are the ones you should consider asking for:
Anal Pap smears for men. Research indicates that HIV-negative men who have sex with men are up to 20 times more likely to have anal cancer. Like a cervical cancer test, an anal Pap smear collects cells to look for cancer. "The cells there can also be infected by HPV, the virus that causes cervical cancer," explains Dr. Leggott. It can also lead to anal cancer. There are no clear guidelines on how often to have the test. But a good rule of thumb for men who have sex with men is once every 1 to 3 years. Women who have had vaginal, vulvar or cervical cancer should also have the test.
STD screenings. The Centers for Disease Control and Prevention recommends annual syphilis, chlamydia and gonorrhea testing for sexually active gay and bisexual men. The frequency increases to 3 to 6 months for those who have multiple sex partners. The CDC also recommends increased frequency for HIV testing. Every 3 to 6 months is a good goal.
Pre-exposure prophylaxis (PrEP). This daily pill is sold under brand names Descovy® and Truvada® (click the link for a coupon). It lowers your chance of getting HIV from sex by more than 90%. It's recommended for anyone at high risk of contracting HIV. "This is something a lot of my patients come in and ask for, but many primary care physicians don't know a lot about it," says Dr. Leggott.
HPV vaccine. All LGBTQ people are at risk of a human papillomavirus (HPV) infection. But research shows lesbian and bisexual women are less likely to be vaccinated against the virus. This vaccine is important, as it can protect against both anal and cervical cancer, says Dr. Leggott. Gay and bisexual men should also get vaccinated against both hepatitis A and B.
Heart health screenings. Lesbians and transgender people may be at an increased risk of a heart attack or stroke. This is from risk factors such as cigarette smoking, being overweight, high blood pressure or diabetes. For transgender people, hormone therapy might also increase the risk. Make sure your yearly medical exams check for high blood pressure, cholesterol problems and diabetes. (Did you know that high blood pressure puts you at risk of a stroke? It's true. Learn how to protect yourself here.)
Regular Pap smears. Many health care providers assume that because a woman is not having sex with men, she doesn't need Pap smears. That's not true. The American College of Obstetricians and Gynecologists recommends a Pap smear every 3 years between the ages 21 and 65.
Depression screening. This is especially important for transgender individuals, who have higher rates of depression, anxiety and suicidal thoughts. Doctors should also screen for domestic abuse, says Dr. Leggott. Health care providers often fail to ask lesbians about intimate partner violence the way they do with heterosexual women.
Hormone testing. Transgender men should have their testosterone measured every 3 months until levels fall within the normal range for a cisgender male. They should still get Pap smears if they still have cervical tissue, and they should still have mammograms if they haven't had a mastectomy. Transgender women should have their testosterone and estrogen levels measured every 3 months. They should also get routine cancer screenings for all vulnerable tissues. That means they may need screenings both for breast and prostate cancer.
Free prescription coupons
Seriously … free. Explore prices that beat the competition 70% of the time.
Get free card
How LGBTQ can find affordable health care
One of the biggest health barriers LGBTQ people face is a lack of access to affordable coverage. According to the Substance Abuse and Mental Health Services Administration, at least 1 in 5 live at or near the poverty level. People in same-sex relationships often find it hard to get a family health insurance policy to cover their partner. Transgender people may find their health insurance doesn't cover services related to gender transition, such as hormone therapy, surgery and counseling.
But the Affordable Care Act offers certain opportunities you can take advantage of. Most marketplace plans do not exclude things such as gender reassignment surgery. And if you don't already have insurance, it's not too late to buy a plan. The official open enrollment period ended on Dec. 15, 2020, but due to COVID-19 a special period has been extended through Aug. 15, 2021. Visit healthcare.gov to shop for plans.
In addition, the following resources may help you find affordable care:
Out2Enroll is a coalition of organizations that helps LGBTQ people enroll in health coverage. It offers consultation services that can help you find a plan in your budget.
If you currently use or are considering starting PrEP, the pill to prevent HIV, the NASTAD PrEP Cost Calculator can help. The tool allows you to navigate HIV insurance coverage options in the marketplace, with PrEP in mind.
Optum Perks can help you save money at the pharmacy. Download our app for discounts on the medications you use most often.