7 ways to save on medications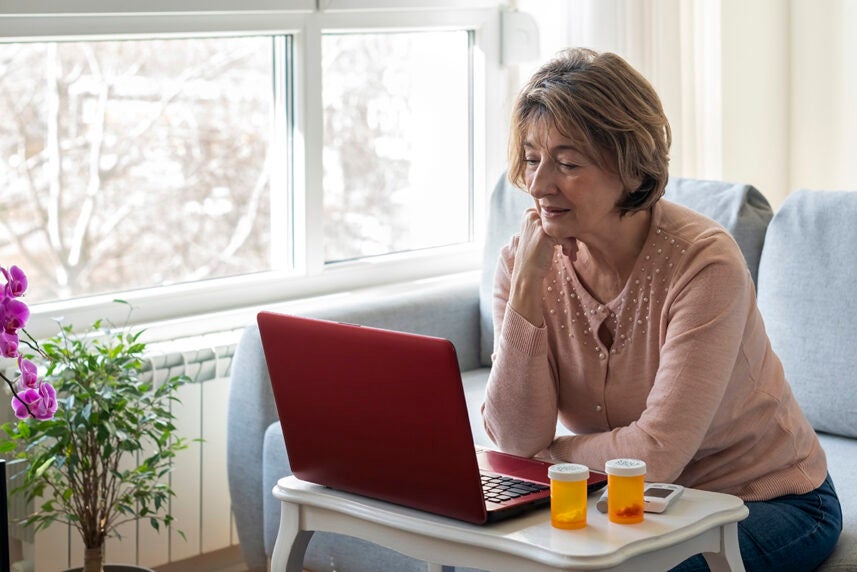 It's no secret that prescription medications can be pricey. We'll show you strategies to help keep costs down.
Updated on
October 26, 2022
Medications play a critical role in keeping you healthy — but they can also cost a fortune.
More than 3 out of 4 adults in the U.S. think the cost of prescription medications is unaffordable. And nearly 1 in 3 say they haven't taken their medications as directed because of cost. That's according to a 2022 report from the Peterson Center on Healthcare and the Kaiser Family Foundation.
In fact, Americans spend an average of more than $1,000 on prescription medications every year. That's significantly higher than in countries such as Canada, Germany and the United Kingdom.
"Many people face the agonizing choice of whether to put food on the table or go without their drugs," says Adria Gross. She's a health insurance advocate and president and CEO of MedWise Insurance Advocacy in Monroe, New York.
But there are ways to save. Discount programs, bulk buying rates and low-cost mail-order pharmacies can all help make your medication — and your health — more affordable.
(And when you go to the pharmacy, don't forget to use your free prescription discount card. You could save a lot of money.)
Here are 7 tips everyone should know about:
Choose a generic
When your doctor prescribes a new medication, ask if there's a generic version. These work the same way as name-brand medications, but they can be 30% to 85% cheaper, according to the U.S. Food and Drug Administration (FDA). You can ask the doctor if there is a similar medication with a generic as well.
But sometimes a generic version isn't available. Other times, your doctor might feel that the brand medication is a better fit for you, notes Gross. In those cases, talk to your doctor or pharmacist about lower-cost options in the same medication class.
Ask for a 3-month prescription
This can make medication that you take long term a lot cheaper, says Gross. That's because if you have insurance, you'll pay just 1 copay for 3 months' worth of medication.
Many big-box stores, drugstore chains and mail-order pharmacies also offer discount generic medication programs. You pay about $10 for a 90-day supply — which works out to less than $4 every 30 days.
Recommended reading: 8 creative ways to use the money in your HSA or FSA.
Switch health care plans
The cost of health insurance plans — even Medicare — can change from year to year. And that can include the medications they cover and copays.
You can usually switch plans during the annual enrollment period. For Medicare A and B plans, it's from October 15 to December 7. For Medicare Advantage or health care plans on the exchange, it's usually from November 1 to January 15. (The exchange is an online marketplace where consumers and small businesses can compare and buy health insurance plans.)
"Prescription drugs often have tiers. Tier 1 is the least expensive — usually generic — and Tier 4 is the priciest," explains Gross. "Check your plan carefully and compare it to others to make sure you're getting the best cost for the drugs you're currently on." (For more savings tips, check out 10 ways to spend less on health insurance.)
Save up to 80% on your medications
Get prescriptions for as low as $4 with our free discount card, redeemable at over 64,000 pharmacies nationwide.
Get free card
Shop around
Some commercial plans as well as Medicare Part D and advantage plans have preferred pharmacies that may offer lower prices to members.
Still, you might not always get the best deals this way, says Gross. It pays to look for a pharmacy that offers the best prices on the medications you take regularly. Try a search on the Optum Perks website.
See if you can split pills
You can get a double dose of certain medications and cut the pills in half with a pill splitter. Check with your doctor or pharmacist to see if that's possible.
The FDA also has a guide on safely splitting pills. There will be a line across the pill to show you where to split it. Split only 1 pill at a time and use both halves first before you split another pill.
Ask for a price break
You can always ask your pharmacist if they have any discount cards or coupons, says Gross. You may also qualify for a medication assistance program through the drug company directly.
"I had a friend who took medication for hepatitis that would have cost her about $87,000 a year out of pocket, based on her insurance," says Gross. "But she applied for assistance to the drug manufacturer with a note from her doctor and got a huge discount. She only had to pay $275."
Websites such as NeedyMeds and the Pharmaceutical Research and Manufacturers of America's Medicine Assistance Tool may also be able to help.
Do a medication review
Almost a quarter of all Americans took 3 or more prescription medications in the past 30 days, according to the Centers for Disease Control and Prevention.
But you may not need some or even all of them, Gross points out. Once a year, go over your medications with your primary care provider to see if there are any you don't need.
Be sure to search for your prescription on the Optum Perks discount app before heading to the pharmacy. You could find medication coupons for up to 80% off.