6 health insurance benefits you might not know about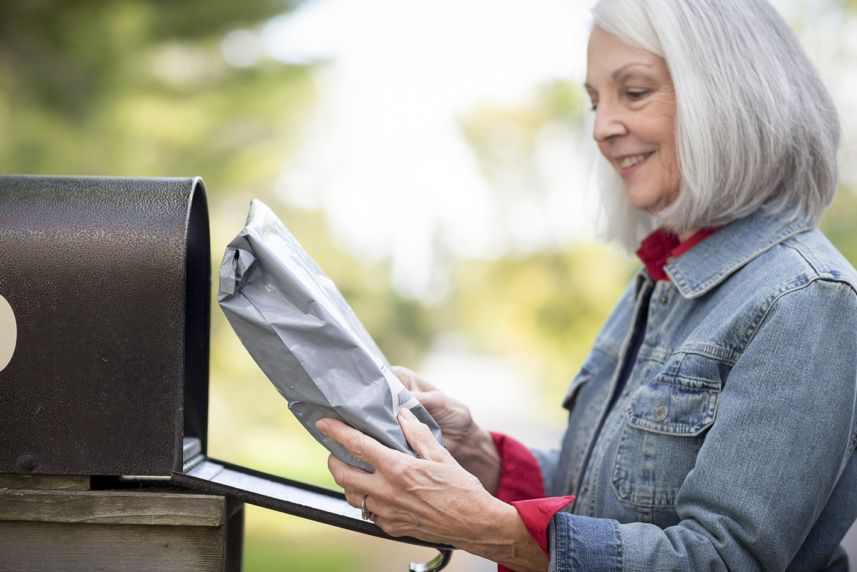 Are you leaving health care freebies on the table? Here are some common perks and where to find them.
There's a day for pretty much everything, and insurance is no exception. June 28 is National Insurance Awareness Day. Exciting, right?
Okay, so it's not quite as much fun as the Fourth of July. But it is the ideal time to take a look at the benefits you might not know about. There's a good chance some of these perks exist in your current plan. (And if you're not sure, you can always ask your provider.)
Keep reading for the hidden insurance benefits that can improve your care and possibly even save you money. Don't forget: Optum Perks can help you save on your medication, too. Download our app to find the best deals near you.
Hidden benefit #1: Free or discounted telehealth
You might be nervous about coming into contact with sick people in your doctor's waiting room. Or maybe you're not feeling well enough to drive to the clinic. Perhaps you're just plain busy.
Telehealth is the health care model that brings doctors to you via a video chat, messaging service or other electronic means. And most health plans cover at least some, if not all, of these digital services.
Telehealth has recently become widespread. In 2019, just 43% of health centers had telehealth capabilities. But in 2020, 95% were using telehealth. And the COVID-19 pandemic pushed more patients to take advantage. While telehealth was barely used at the start of the year, it represented 44% of Medicare primary care visits by April.
"Telemedicine is having its moment right now because it has really been a lifeline for consumers who need to see their providers," says Jeanette Contreras. She is the director of health policy at the National Consumers League in Washington, D.C. "It's not going to go away after the pandemic."
Contreras notes that the mental health space has blossomed too, thanks to telehealth. Now that you can see providers from home, more people are speaking to counselors and therapists. (We have other cost-cutting strategies for mental health in our Optum Perks guide to affordable therapy.)
Hidden benefit #2: Mail-order prescription medications
The pandemic has also boosted the use of mail-order pharmacies. From January through July 2020, mail-order prescriptions increased by up to 20%.
"Your health plan will typically offer you a discount for ordering your prescription drugs via mail instead of at the pharmacy itself," Contreras says. This can be especially helpful if you have difficulty driving or have a chronic condition that requires regular medication.
"I think this is also going to be a trend that sticks with us post-pandemic," says Contreras. She believes the cost savings people are getting will keep them using the mail-order option even as life returns to normal.
Hidden benefit #3: Nurse support lines
Another perk many insurance plans offer is a 24/7 nurse support line. This can be handy when you need medical advice in the middle of the night or if you're not sure whether you need to see a doctor.
"It's potentially cost saving for the patient," Contreras says. After calling a nurse line, you may be able to manage symptoms at home and avoid a copay or urgent care visit. The nurse might recommend an over-the-counter medication, or even help direct you toward the right specialist. This service helps everybody, says Contreras. It saves hospitals money too.
Free prescription coupons
Seriously … free. Explore prices that beat the competition 70% of the time.
Get free card
Hidden benefit #4: Care coordination
When someone finds out they have a chronic condition or a terminal disease, care coordination can make a big difference. For example, a case manager might answer your questions, help you set goals and work with your health care providers to meet your needs.
Contreras says that when her father needed in-home care for terminal lung disease, her family relied on a care coordination team. They were able to recommend providers, organize his care and walk him through the process so it didn't feel so overwhelming.
Hidden benefit #5: Health management programs
Many health plans offer management programs for chronic conditions such as high blood pressure, asthma, diabetes and heart disease.
These programs differ from one insurance plan to another, but the point is to help patients understand how to manage or treat their condition, says Contreras. That often includes some mix of online education platforms, outreach programs and even wellness seminars built around your condition. Ask your insurance provider if they have any management programs to help patients with your condition.
Do you have questions about your deductible? Learn more with this simple guide to understanding health insurance costs.
Hidden benefit #6: Gym membership discounts
This perk often comes directly from your employer as an add-on to the company's insurance plan, says Contreras. "Employers are incentivized to offer perks like a gym membership because they'll get a better discount on the insurance that they're providing to you," she says.
And it's good business: The more you go to the gym, the less likely you are to require expensive health services. In a 2016 study of people with heart disease, those who exercised for 30 minutes a day, 5 days a week, cut their health care costs by more than $2,500 annually.
Want a discount on your prescription medications? Get your free Optum Perks discount card today and find the best deals.