Health insurance not covering your medication? What to do
If your insurance does not cover the cost of your prescription, you can use a drug discount card or coupon, or file for an exception. You may also appeal your insurer's decision or ask your doctor to switch your prescription.
Medically reviewed by
Alisha D. Sellers, BS Pharmacy, PharmD
Updated on
October 19, 2023
Prescription medications are essential to many but often come at a high cost. When your health insurance plan doesn't pay for your prescription, or you have a high deductible, you may want to consider other ways to fill the payment gap.
These are some of the options you may have when prescription cost coverage is a problem.
Ask about generics or alternative medications
When your insurance plan doesn't cover a medication, you can ask your healthcare professional if another drug may have the same effects.
Generic medications are among your options. These medications have the same active ingredient as the corresponding brand names. For example, the antidepressant Zoloft also comes in generic form as its active ingredient, sertraline.
Generic medications work in the same way as the brand names and have also met the Food and Drug Administration (FDA) safety standards. The difference may be in the dosage, fillers or inactive ingredients, or administration forms.
Generic medications are usually more affordable than brand names and your insurance is more likely to cover them. Not all brand-name medications have a corresponding generic product.
A different medication approved for the same use may also be an alternative if your health insurance doesn't cover a prescribed drug. You may ask your healthcare professional if other medications or active ingredients are suitable for your individual requirements.
For example, medications for diabetes come in different forms and active ingredients. If your insurance doesn't cover one, they may cover another one. The alternative drug may have different acting mechanisms or side effects but could meet the same health management goals.
To check if your health insurance plan covers a specific medication, you can review your explanation of benefits document. This is typically available on the company's site or may be sent to you by an agent.
If you need help covering the cost of medications, the free Optum Perks Discount Card could help you save up to 80% on prescription drugs. Follow the links on drug names for savings on that medication, or search for a specific drug here.
Request exception or submit a prior authorization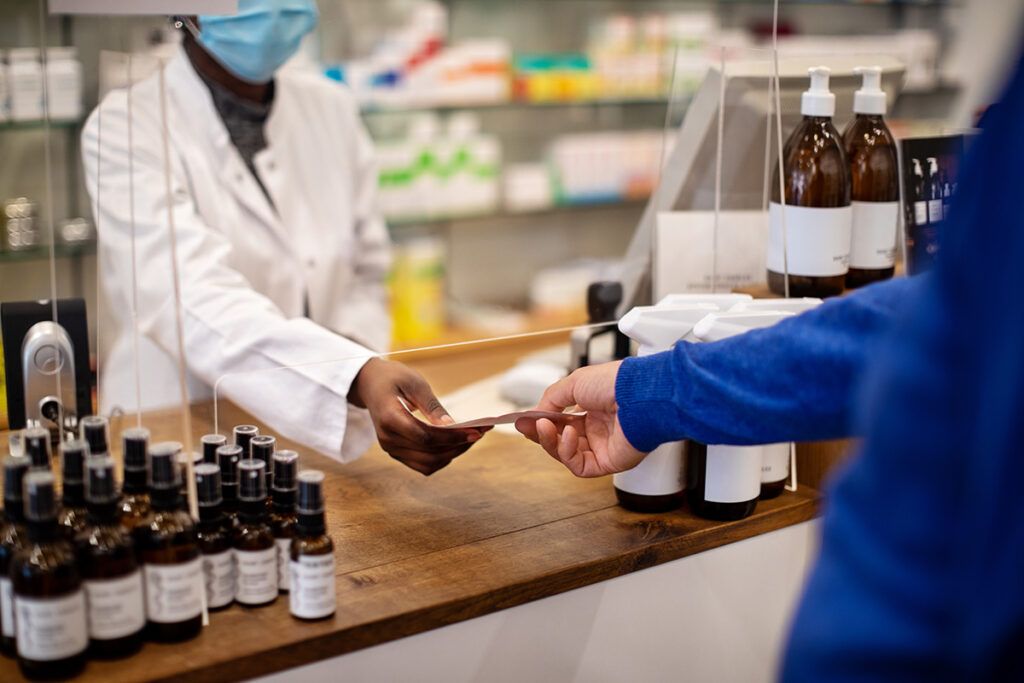 If your insurer does not cover your medication, you have two additional options: One is to ask for special authorization from your insurer, and the other is to request a formulary exception.
In both cases, you request the insurance company to cover the cost of a medication they don't usually pay for, but that is critical to your health.
You may start a prior authorization request for medications asking your healthcare professional to fill out a form that your insurer provides. Typically, they'll have to explain why you need this medication and how soon you need it.
After a few days, you'll hear back from your insurance company regarding their decision. You may appeal the decision once.
Your healthcare professional may also submit a formulary exception asking the insurance company to cover the prescribed medication as an exception. They'd have to explain why no other medication is as effective in your particular case.
Appeal a decision
If your insurance company denies a request or won't cover a medication after you request an exception, you have the option of filing an appeal to their decision. If they deny coverage after an internal appeal, you may request an external review.
An internal appeal happens after a denial of a prior authorization or formulary exception. You can use the insurer's forms to file an appeal or contact them with your name, claim number, and health insurance policy number. Your appeal should include a doctor's letter explaining why you need the medication.
How much time you have to file an appeal may depend on the type of insurance you have. In general, you may have up to 6 months to file an internal appeal with a private health insurance company after they deny a request. They must respond to the appeal within 30 days of receiving it if you have not started using the medication or 60 days if you have covered the cost yourself.
An external review involves a neutral third party that reviews the case and makes a decision.
External review processes depend on your state regulations and type of insurance but must meet minimum federal standards for consumer protection.
The written notification of denial of an internal appeal typically includes all the information about options for third-party reviews. You may also find information about appeals on the explanation of benefits (EOB), a document your health insurance provides after you enroll.
A decision from an external reviewer should come no later than 45 days after your request is received. If it's filed as an urgent request, you may hear from them sooner.
For specific appeal requirements and times, you may need to contact your insurer directly.
Free prescription coupons
Seriously … free. Explore prices that beat the competition 70% of the time.
Get free card
Manufacturer copay program
If your insurance plan doesn't cover your medication, the maker of the drug may offer cost-reduction options. Some pharmaceutical companies provide manufacturer coupons and patient assistance programs.
Manufacturer coupons reduce your out-of-pocket costs. The manufacturer negotiates with a pharmacy and proposes to reimburse any discounts on the price you pay when you pick up your prescription.
A patient assistance program allows you to get the medication directly from the maker at a reduced cost.
To find out if this option is available to you, visit the website of the drug manufacturer or contact them directly to ask about discount programs.
Switch insurance plans
The list of medications that an insurance company covers varies according to the insurance plan. Your plan may not cover the drug you need, but the same company may have one or more plans that do.
If you want to consider changing insurance plans, you may do so during open enrollment insurers set for you to enroll or make changes to your coverage.
Download the free Optum Perks Discount Card to save up to 80% on some prescription medications.
Pay out of pocket
Even if your insurer does not cover the cost of your medication, your healthcare professional's prescription is still valid. You still have the option to use your own funds to cover the cost of medications.
Copay and premium assistance programs through states and nonprofit organizations may be available in your area. They may help reduce the cost of insurance and help cover copays.
While these might not help for the medication your insurance won't cover, they might help reduce other medical expenses.
Save with discount cards or coupons
Prescription discount cards, like the one Optum Perks offers, work with participating pharmacies to reduce up to 80% of the cost of some medications.
Legitimate discount card programs are free of charge to you, don't request personal information, and provide significant savings when you show them at your pharmacy.
You may use your discount cards for multiple prescriptions. All you have to do is show the printed card or on your phone and ask the pharmacist for the cost of the medication after the discount. If, for some reason, the pharmacy doesn't accept your card, try again at another location.
Drug coupons also help you save on your prescriptions. You may use your coupon for the indicated medication only.
With Optum Perks drug coupons, all you have to do is search for your specific medication, find the corresponding coupon, download it to your phone, and show it at the pharmacy.
You may not use discount cards or coupons at the same time or together with your insurance card if your medication is covered. You have to use one or the other at the moment of paying for the drug. You can ask the pharmacist which of the two gives you a better price.
Download the free Optum Perks Discount Card to save up to 80% on some prescription medications.
Common medications not covered by insurance
The list of medications not covered by insurance varies widely depending on your insurer and plan.
Always check with your insurer to confirm coverage for a specific medication.
Some medications that some insurers may not cover include:
Even if a medication appears on your coverage documents, it might still require prior authorization before the insurer pays for it.
Summary
If your health insurance plan doesn't cover your prescription, you may appeal their decision, request an exception, ask the drug manufacturer for a reduction in the cost, or use a discount card or coupon.
You may also want to switch to a different plan under your insurance company or ask your healthcare professional for alternative medications that may serve the same purpose.
Article resources