What to do before, during and after your COVID-19 vaccination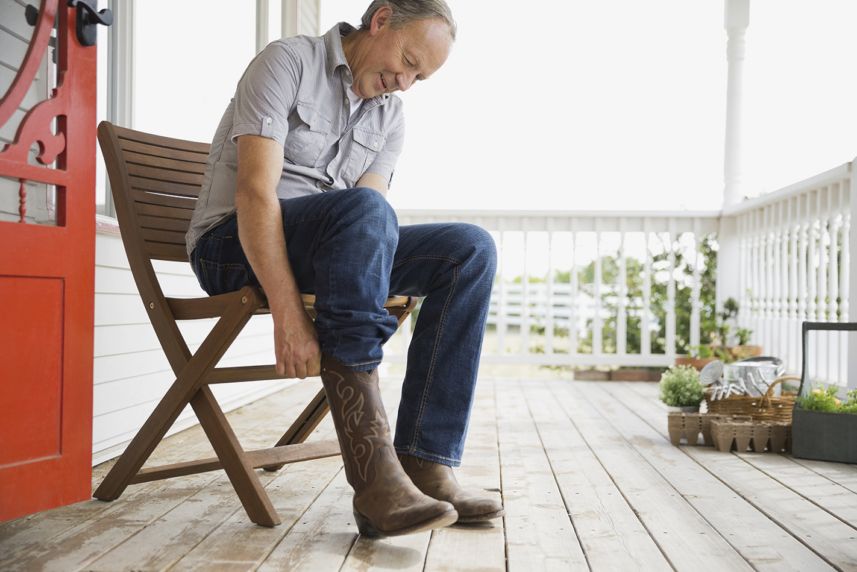 Coronavirus shots are open to all adults and some children. If you don't have yours yet, here's how to get ready for the big day.
The wait is over: If you're age 12 or older, you're now eligible to get a COVID-19 vaccine. To date, roughly 48% of people who can get the shot are fully vaccinated, according to the Centers for Disease Control and Prevention. So we're making progress on the vaccine front, and that's good news.
While "good news" and "pandemic" are not often seen in the same sentence, you have plenty of reasons to be hopeful. "People who get vaccinated are at greatly reduced risk of getting the infection," says S. Louis Bridges Jr., MD, PhD. What's more, he adds, mounting evidence suggests that vaccinated people are much less likely to pass the virus to others. Dr. Bridges is physician-in-chief and chair of the department of medicine at New York City's Hospital for Special Surgery.
Can you get COVID-19 after being vaccinated? The odds are quite low. But even if it happens, studies show that all 3 of the available vaccines (Pfizer-BioNTech, Moderna, Johnson & Johnson) can help prevent serious illness, hospitalization and death. (If you had the virus and still feel the effects, check out these 7 ways to find relief from long-haul COVID-19.)
Plain and simple, getting your COVID-19 shot can help protect you and those around you. "The more people are vaccinated, the more we can move toward herd immunity and develop what we are calling 'a community of immunity,'" says Amy Mullins, MD. She's the medical director of quality and science at the American Academy of Family Physicians. And after the shots, you can start getting back to what life was like before the pandemic. (If the pandemic affected your access to healthcare, Optum Perks can help you afford your medication. Download our free app to get started.)
If you haven't gotten the shot yet, book your appointment today. Here's what you need to know to prepare:
What to do before you get your COVID-19 vaccination
Your friend told you to take certain vitamins beforehand. Or maybe you heard that you should skip exercise and get tons of sleep before your shot. There's no good data to prove that any of these pre-vaccination approaches help, says Dr. Bridges. Here are the things you actually need to do.
Read up on your vaccine. As of now, you can't choose between the 3 available vaccines. Experts advise taking the shot you're offered. Learn about it beforehand though, Dr. Bridges suggests. Find out how your vaccine works, how many injections you'll need and which side effects to expect.
For the Johnson & Johnson vaccine, for instance, you'll need only one shot. But in extremely rare instances, women between the ages of 18 and 49 have experienced blood clots and low platelets after receiving the vaccine. After reviewing the cases, the Food and Drug Administration and Centers for Disease Control and Prevention determined that "the vaccine's known and potential benefits outweigh its known and potential risks in individuals 18 years of age and older." But as with all injections, you should seek medical attention if you experience symptoms such as chest pain, shortness of breath or leg swelling. But again, these symptoms are rare. Learn more about the FDA's Johnson & Johnson warning here.
Gather paperwork, if needed. Check with your vaccination site to see what you need to bring — your ID or a screening form, such as a questionnaire that gathers patient information.
Space out other shots. Did you just have another type of vaccine, such as a flu or shingles shot? Or do you have one booked? Check the date and reschedule, if necessary. The CDC recommends avoiding any non-COVID vaccine in the 2 weeks before or after your COVID-19 vaccine.
Don't "pre-medicate" to prevent side effects. You may be tempted to take an over-the-counter medication, such as acetaminophen or ibuprofen, hoping it'll help you feel less crummy afterward. But the CDC recommends against doing that. That's because we still don't know if these medications might affect how well the vaccine works, says Dr. Mullins.
The same advice goes for taking a "preventive" antihistamine. "Taking allergy medications prior to the vaccine are not likely to prevent a severe allergic reaction," Dr. Bridges says, "and may theoretically lead to delayed diagnosis of a vaccine-related allergic response."
Now if you take these medications regularly for other reasons, go ahead and keep taking them before you get vaccinated. For most people, there's no need to change or skip regular medications around the time of a COVID-19 vaccine. If you have any questions, call your health care provider. If you end up with a prescription, we can make sure you're getting the best price. Download our app to find the best deals at pharmacies near you.
What to do on vaccination day
Roll up your sleeve. The doctor, nurse or pharmacist will sterilize a spot on your upper arm — on your deltoid muscle, to be exact. It'll be the same process as other shots you've had in the past. Here are a few extra things you need to do, though:
Wait at least 15 minutes before heading home. The reason: In very rare cases (2 to 5 people per million shots), the Pfizer-BioNTech and Moderna vaccines have appeared to trigger anaphylaxis. This is a severe but treatable allergic reaction. That's why the CDC requires that people be monitored for 15 minutes after their shot. People with a history of severe allergies will be watched for 30 minutes.
Get your vaccination card. It will show the date, vaccination site and name of your shot. Keep it in a safe place in case you need it in the future. It's smart to snap a picture for backup, but don't laminate it in case you need to update it in the future. (If you ever lose your card, contact the clinic or agency where the vaccine was administered.)
Schedule your second shot, if needed. If you got the Johnson & Johnson vaccine, you're done! You won't need a second dose. But if you got a 2-dose vaccine, your return date will depend on which one it was:
Pfizer-BioNTech: Schedule your second shot 21 days after your first.
Moderna: Schedule your second shot 28 days after your first.
After your shot, you might feel happy, hopeful or just relieved after getting vaccinated. Whatever the emotion, you'll know that on this day, you took an important step to help protect yourself and others. And you did your part to help stop the pandemic. (Wondering if you can travel now that you're vaccinated? We've got the answers. Read more now.)
Free prescription coupons
Seriously … free. Explore prices that beat the competition 70% of the time.
Get free card
What to do after your COVID-19 shot
Researchers know that COVID-19 vaccines are safe and effective. "Millions of people in the U.S. have gotten vaccinated with limited side effects and reactions," says Dr. Mullins. The vaccines are constantly monitored for safety by the CDC and other agencies. But there is still a lot to learn, such as how long the vaccine protection lasts and how well it works against variants. Here's what you can expect after your shot, and how to stay safe.
Know that mild side effects are normal. These reactions are your body's way of telling you it's building protection. Common ones after vaccine include:
Pain, redness and swelling at the injection site
Tiredness
Headache
Muscle pain
Chills
Fever
Nausea
You may not have any side effects at all. If you do, bear this in mind: COVID-19 vaccine studies show that any side effects tend to start within 2 days of vaccination and go away in a day or so. To help ease arm soreness or swelling, put a cool, wet cloth over the area. If you have a fever, drink lots of fluid. Talk to your doctor about taking an over-the-counter medicine to relieve any post-vaccine pain or discomfort.
You are considered fully vaccinated two weeks after your single-dose shot (Johnson & Johnson) or two weeks after your second dose of Pfizer or Moderna. At that point, you can follow the CDC's latest guidance for fully vaccinated people. Check them here.

In the meantime, be flexible. COVID-19 outbreaks are still possible, and we're not in the clear just yet. Be prepared for the recommendations to change again, if necessary. But if the infection rates continue to fall, we may soon put this pandemic behind us.
Optum Perks is here to help you afford your medications. Download our discount card to start saving up to 80% at pharmacies nationwide.
Additional sources
COVID-19 vaccine basics: