Top 15 most expensive prescriptions in the United States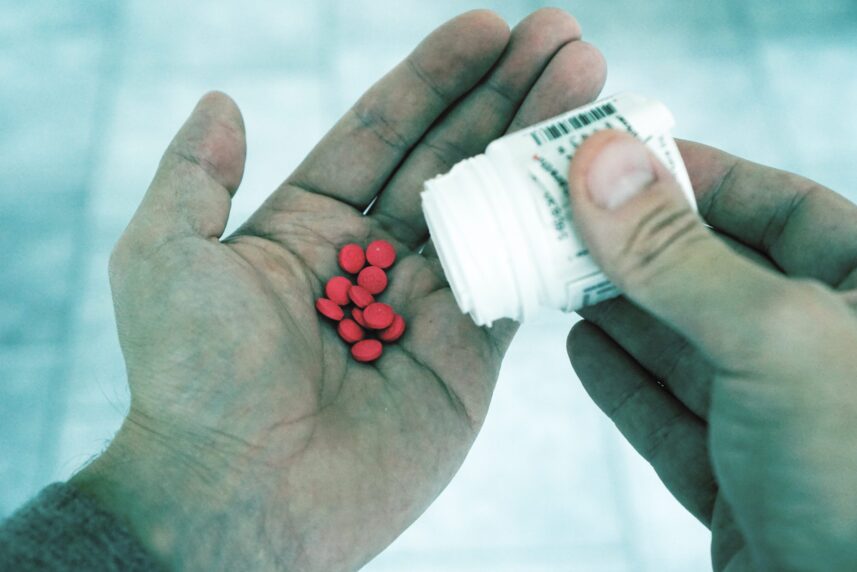 By: Nicole Pajer
It's no secret that prescription drug prices are on the rise. It seems like every other day, we are inundated with another headline alerting us to the news that another drug has surged in price. For instance, the Internet was outraged when it was announced that EpiPen costs went from $100 in 2009 to more than $600 in 2016 and that Turning Pharmaceuticals increased the cost of the anti-malaria drug Daraprim by 5,000% in 2015 to $750 per pill (the drug used to cost $13.50 per pill). It's said that the United States pays more for prescription drugs than any other nation. In fact, the average American citizen spends $858 annually on pharmaceutical drugs, while this cost is $400 per person across 19 other industrialized nations.
Here are the current Top 15 most expensive drugs in the U.S:
Harvoni: Ranking in as the most expensive drug in America, Harvoni costs consumers $84,000 per a recommended 12-week course of treatment! This new drug came to the market in 2014 and is used as a means of treating hepatitis C. It's a combination pill that contains sofosbuvir and ledipasvir. Harvoni is marketed as a drug of choice to treat adults with chronic hepatitis C (an infection that has lasted six months or longer) and is approved for people with HCV genotypes 1 or 4 and for some people (at the discretion of their doctor) with genotype 3. Makers of the drug claim that "in clinical studies, 96-99% of patients with Hep C genotype 1 who had no prior treatment were cured with just 12 weeks of therapy." Unlike many complicated hepatitis C treatment regimens, Harvoni has received praise for its one pill, once a day dosage.
Stelara: This medication is used to control two psoriatic conditions: moderate or severe plaque psoriasis, as well as active psoriatic arthritis. And in September 2016, the FDA approved the drug as a means of treating moderately to severe active Crohn's disease in adult Americans. According to the National Psoriasis Foundation, without insurance, the retail value of a year's worth of Stelara injections would cost between $30,000 and $70,000.
Avonex Pen kit: This drug provides patients with relapsing multiple sclerosis (MS) with a means of treating themselves on a once per week basis. This is done in the form of a weekly injection of Avonex (interferon beta-1a). The Avonex Pen is a prefilled, single-use auto-injector that allows for patients to administer a dose of medication to themselves with a quick click. Per a clinical survey conducted by the drug makers, 9 out of 10 patients prefer using this option to the previously popular Avonex prefilled syringe option. The retail price of one dosage of the Avonex Pen comes in at $6,800.
Subsys: Subsys is a sublingual fentanyl pain reliever that is used to treat breakthrough pain (often associated with cancer) that a long acting pain medication (such as morphine) cannot control. The medicine is sprayed underneath a patient's tongue where it is quickly absorbed (faster than many other breakthrough pain treatment options) to provide rapid pain relief. This spray retails for $107 per single dosage.
Fentora: This medication is an opioid (narcotic) used to relieve breakthrough cancer pain that is not controlled by other medications. It works in the brain to change how a patient's body feels and responds to pain. The tablet is placed between the cheek and gum area where it dissolves and begins to quickly kick in. The retail price per tablet of Fentora comes out to be about $71.
Remicade: This drug is administered intravenously and is used to treat moderate to severely active rheumatoid arthritis, Crohn's disease, and severe skin disorders, such as chronic plaque psoriasis. In these conditions, a patient's immune system attacks healthy tissues. This medication works to counter that by blocking the actions of cell signaling protein (cytokine) called tumor necrosis factor alpha (TNF-a) in the body, which in turn decreases inflammation and slows/stops the damage from the disease. The medication is administered based on a person's body weight so the costs of treatment vary between individuals. Five applications retail around $11, 343, however.
Stelara injection: Just like the spray version of this medicine, the Stelara injection is used to manage various psoriatic conditions in adult patients. The retail price of a supply of 0.5 milliliters of Stelara is around $10,770.
OFEV : Nintedanib (OFEV) is a pill that is used to treat pulmonary fibrosis (IPF). Per the drug manufacturers, OFEV was proven to slow the progression of IPF by about 50%. It also reduces serious attacks of shortness of breath and reduces the chance of a patient having an acute exacerbation by 80%. The drug works by blocking the effects of some of the substances that are involved in the scarring of the lungs. Sixty tablets of the prescription retails at $10,000.
Xtandi: Xtandi is a prescription medication that is used to treat men with an advanced type of prostate cancer that no longer responds to medical or surgical treatment that lowers testosterone and has spread to other parts of the body. Xtandi (enzalutmide) is currently being sold to Americans at about four times the price at which it is sold in other countries. Several congressmen and senators, including Bernie Sandors, are currently petitioning to reduce the US retail price so that it aligns more with what people in other countries are paying. According to the petition, the Japanese company that is licensed to sell Xtandi, Astellas Pharma Inc. and it's United States marketing partner, Medivation Inc., are charging an average wholesale price of $88.48 per 40mg capsule in the US. But in Japan, the price is $26.37, Australia pays $23.46, and Canada is only charged $20.12 per pill. A standard dose of Xtandi is 4 capsules per day for months at a time.
Copaxone: Copaxone (glatiramer acetate) is an injection given to patients to treat relapsing-remitting MS (RRMS). The 3-times-a-week 40mg disease therapy is said to offer proven effectiveness that is safe and tolerable for those that suffer from RRMS. Per the manufacturer, the product is complicated to manufacture and is done so in a controlled proprietary process and quality control system to ensure consistency between batches. For this reason, the drug comes with a hefty price tag. A one-month's supply costs around $6,000.
Simponi: Simponi (golimumab) is a once-daily self-injectable biologic treatment for adults with moderate to severe rheumatoid arthritis, active psoriatic arthritis, and active spondylitis. It is also used to treat moderate to severe active ulcerative colitis. The cost of one .5-milliliter injection of Simponi can run $5,600! An average treatment is an injection every month or an IV administration every 8 weeks.
Humira Pen Kit: Humira is a TNF blocker that is used to reduce pain and swelling from certain types of arthritis, such as rheumatoid, psoriatic, juvenile idiopathic, and ankylosing spondylitis. It's also used to treat skin disorders like plaque-type psoriasis and hidradentis suppurativa. The medication works by blocking a protein found in the body that causes joint swelling as well as psoriasis and arthritis flair ups. It is also used to treat bowel conditions such as Crohn's disease, ulcerative colitis, and eye inflammation known as uveitis. Two Humira pen kits can run around $5,300 at retail.
Enbrel Srclk Injection: Enbrel is a biologic medicine that is used to treat 5 inflammatory conditions: rheumatoid arthritis, moderate to severe plaque psoriasis, psoriatic arthritis, ankylosing spondylitis (AS), as well as moderate to severe polyarticular juvenile idiopathic arthritis (JA). Enbrel is a medicine that you self-administer via an injection in the front of your thighs, stomach, or outer area of the upper arms. Biologis, like Enbrel, come with a hefty price tag since they are a newer type of medication that consists of engineered proteins that are derived from human genes. A 30-day supply of Enbrel can retail around $4,048.
Alcortin A Gel: This medication is used to treat an array of skin conditions such as eczema, ringworm, athlete's foot, and jock itch. It's administered via a topical gel that contains two medications – iodoquinol – an antibacterial that prevents the growth of fungus and bacteria and hydrocortisone – a mild corticosteroid that reduces swelling, redness, and itching that occurs on the affected skin. Per a recent Bloomberg report, the price of Alcortin A recently soared by 1,860 percent since December 2014. It costs about $105 per application.
Evzio Injection: Evzio is the first and only naloxone auto-injector that is approved by the FDA. The intelligent take-home injector comes with voice and visual guidance and is designed to caretakers take fast, confident action administering naloxone in the event of an opioid emergency. It is designed to temporarily reverse the effects of opioids and to keep a patient breathing until an emergency medical assistance team arrives on the scene. The product costs $4,500 for two single dose injectors from Kaleo.