The battle against baldness: Propecia vs. Rogaine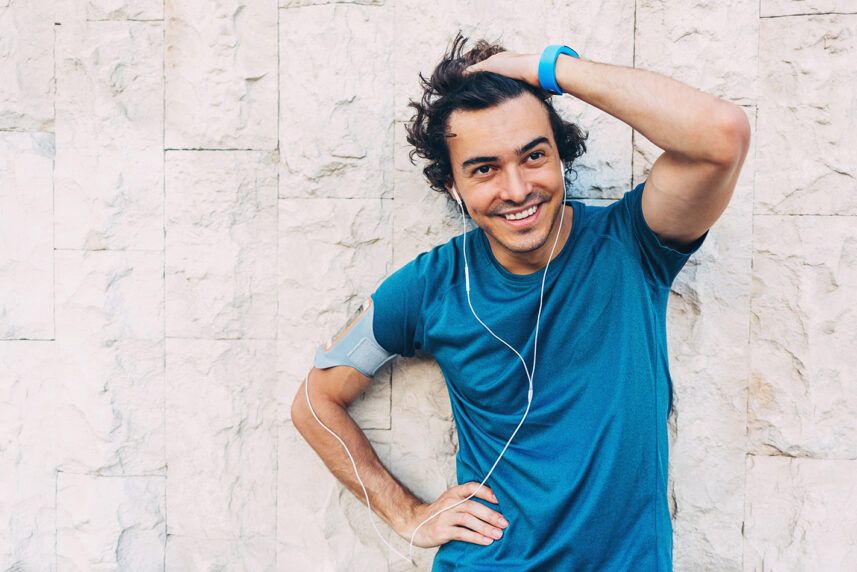 Hair loss is a fact of life for most men. Here's a look at the pros and cons of 2 of the most common treatments.
People joke that 2 universal truths in life are death and taxes. For most men, baldness might as well be another.
After all, it affects about 50 million men, according to the National Library of Medicine. Hair loss can start as early as the teens, and by the time guys hit 50, half of them are dealing with it. The problem: a condition known as androgenetic alopecia, which some people call male-pattern baldness.
While hair loss isn't preventable, it is treatable. The only 2 FDA-approved treatments are prescription finasteride (Propecia®) and over-the-counter minoxidil (Rogaine®). These work not only to slow hair loss but also to promote regrowth. (Get a coupon for Propecia now.)

The key with either treatment is to start early, says Paul McAndrews, MD. He's a board-certified dermatologist in Pasadena, California, and president of the International Society of Hair Restoration Surgery.
"I like to think of these 2 like toothpaste. We're not stopping tooth decay, we're slowing it," says Dr. McAndrews, who's also a clinical professor at the University of Southern California School of Medicine.
"Do you wait until you have half of your teeth left before you start brushing? No. The sooner you start brushing, the better."
If you're considering your options, here's what you need to know about both medications.
Facts about Propecia
What is it? This is a prescription-only pill that men take once daily. The medication has relatively mild side effects and does not interfere with other medications.
How does it work? Propecia is in a class of medications called 5-alpha reductase inhibitors. It treats baldness by blocking the body's production of dihydrotestosterone (DHT). This is a hormone in the scalp that damages hair follicles. This hormone causes follicles to produce finer and finer hair until you cannot see the hair anymore. With less DHT around, there's less hair loss, too.
What kind of results can you expect? In one 5-year study, 90% of participants who received finasteride either had no additional loss or experienced significant growth, according to a review of research conducted by scientists at the University of British Columbia.
What are the possible side effects? Studies have shown that a small percentage of men (1.4%) who take the medication develop sexual dysfunction.
"Some of the side effects are a big deal for certain guys — especially the risk of penile dysfunction," says Marie Hayag, MD, a board-certified dermatologist in New York City. "I've put thousands of patients on this medication and very rarely have I had people get off it."
What other warnings or precautions should I know about? Propecia is only for use by men. Women who are or may become pregnant should be careful around the medication. They should not handle crushed or broken tablets. The FDA has classified it as Pregnancy Category X, which means the risks of taking the medicine clearly outweigh the benefits for pregnant women.
Facts about Rogaine
What is it? Rogaine is an over-the-counter liquid or foam that is applied to the scalp twice a day. The medication is approved by the U.S. Food and Drug Administration (FDA) for use by men and women.
Many men report the foam version is easier to apply, since they can do so with their hands. The liquid requires a dropper.
How does it work? Doctors aren't exactly sure how Rogaine works. When applied to the scalp, it may widen blood vessels and facilitate blood flow to hair follicles. This delivers more oxygen and nutrients to hair follicles, promoting some degree of hair growth. It might also make the hair follicles produce thicker and longer hair.
What kind of results can you expect? A 120-week study of men found that Rogaine significantly increased hair count. It also increased hair weight by 30%, according to research conducted at the University of California, San Francisco. Another German study found that 62% of men had a reduction in hair loss after 1 year.
What are the possible side effects? Most side effects are topical: itching, redness, irritation. It can also cause unwanted facial hair, if you accidentally get some on your face.

In general, it can be used long-term with minimal side effects, says Amy McMichael, MD. She's a professor and chair of the department of dermatology at the Wake Forest Baptist Medical Center in Winston-Salem, North Carolina.
What other warnings or precautions should I know about? Topical Rogaine only works if patients apply it as directed, which in most cases is twice a day. It also works best if applied over time.
Some patients may opt for low-dose oral form minoxidil instead of using the topical one, says McMichael. (Download a coupon for oral minoxidil now.) This version of the medication is FDA approved for high blood pressure only, but doctors may prescribe it "off-label" for hair loss. It carries a slightly higher risk of side effects such as headaches, heart palpitations and swelling of the lower extremities.
Free prescription coupons
Seriously … free. Explore prices that beat the competition 70% of the time.
Get free card
A last note
It's worth noting that research suggests finasteride and minoxidil may actually be most effective when taken together. One study of 450 men found that 94% who received combined treatment had improvement in hair growth compared to 80% who received finasteride alone and 59% who received minoxidil, according to a study in Dermatologic Therapy. Talk to your doctor to help determine if a combo approach could be right for you.
Optum Perks can help you save on thousands of medications. Download our discount card today. No insurance required.