Super easy ways to save on your allergy medicine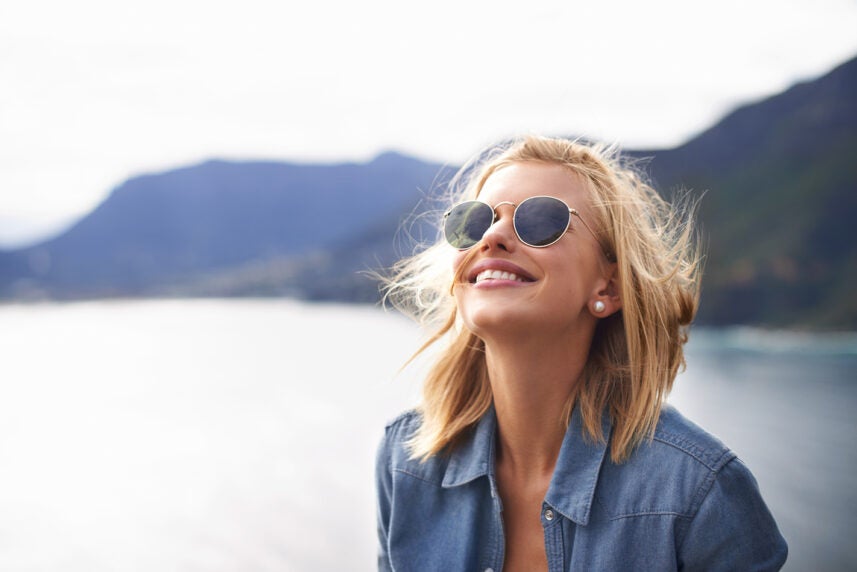 Pollen. Pet dander. Mold. If you have allergies, you likely already know that these and other airborne triggers may leave you sneezing, coughing, stuffed up and rubbing your itchy eyes. But having allergies can also leave you shelling out big bucks on medications to keep all of those symptoms in check.
In fact, in recent years, Americans have spent more than a billion dollars annually on the top 5 over-the-counter (OTC) allergy medications alone. But that doesn't mean you have to choose between your health and your bank account. It just means you need to be smart about what you take and how you buy it, says board-certified allergist and immunologist Sakina Bajowala, MD, medical director of Kaneland Allergy and Asthma Center in North Aurora, Illinois. Here's how:
Find out which allergy medicine you really need
From quick-acting decongestants and antihistamines to steroid and decongestant nasal sprays and a variety of eye drops, there are a lot of allergy meds out there. Figuring out the right one for you isn't easy. In fact, one Australian study found that just over 1 in 6 drugstore shoppers with seasonal allergies actually picked out the best medications for their symptoms.
Troubleshooting medications like this can cost you money because you'll have to keep buying different ones until you figure out what works. You're better off getting a little help from your doctor or a pharmacist, who can point you to the remedies that best meet your needs, Dr. Bajowala says.
If you have symptoms that tend to come and go, using an antihistamine like cetirizine (Zyrtec) only when you need it will likely bring relief. If you tend to be stuffed up all allergy season long, a nasal steroid spray such as mometasone (Nasonex) may be a better option. Or if watery eyes are your main issue, your doctor might advise mast-cell stabilizing eye drops such as olopatadine (Pataday). "These work well when taken daily for 1 to 2 weeks, and then as needed the rest of the allergy season," Dr. Bajowala says.
Switch from brand-name allergy meds to store-brand ones
Store brands are generic medications that contain the same active ingredients at the same strength as brand-name OTC allergy meds. They work the same way and provide the same benefits as the brand-name allergy medicines on drugstore shelves, at significantly lower prices.
For example, a 90-tablet package of the brand-name antihistamine Zyrtec (cetirizine) could cost around $45 at a pharmacy. But you can purchase a store-brand cetirizine for about $30 at the same store. A 0.17-ounce bottle of brand-name antihistamine eye drops Zatidor (ketotifen) has a price tag of more than $15 at one big national drugstore chain, while a 0.17-ounce bottle of the generic store brand ketotifen costs $11.49.
Are you an allergy first-timer? If you're new to this whole hay fever thing, don't miss our guide to adult-onset allergies. Click to read it now.
Save up to 80% on your medications
Get prescriptions for as low as $4 with our free discount card, redeemable at over 64,000 pharmacies nationwide.
Get free card
Switch to generic prescriptions too
Just like OTC meds, name-brand prescription meds often have generic counterparts. These medications have exactly the same active ingredients as the brand-name ones and work just as well, according to the U.S. Food and Drug Administration (FDA). But the price tag can be 30% to 80% lower, also according to the FDA.
A September 2020 report by the Association for Accessible Medicines found that the average copay for a generic medication in the U.S. is $6.97, while the average copay for a brand-name one is $56.32. Using generics saves consumers with allergies and asthma more than $5 billion annually, the report says.
Use a prescription allergy med instead of a brand-name OTC
Yes, you read that right. "Certain generic prescription medications can be significantly less expensive than purchasing a brand-name OTC medication," Dr. Bajowala says. Your out-of-pocket cost may be a low insurance copay, or you may be able to use a pharmacy discount coupon or card to buy for less without using insurance. These discount services, like the one from Optum Perks, negotiate lower prices directly with pharmacies and can save you up to 80% off the price of many widely used prescription medications. Some examples of savings on allergy medications: