Paxlovid, remdesivir and more: A guide to COVID-19 medication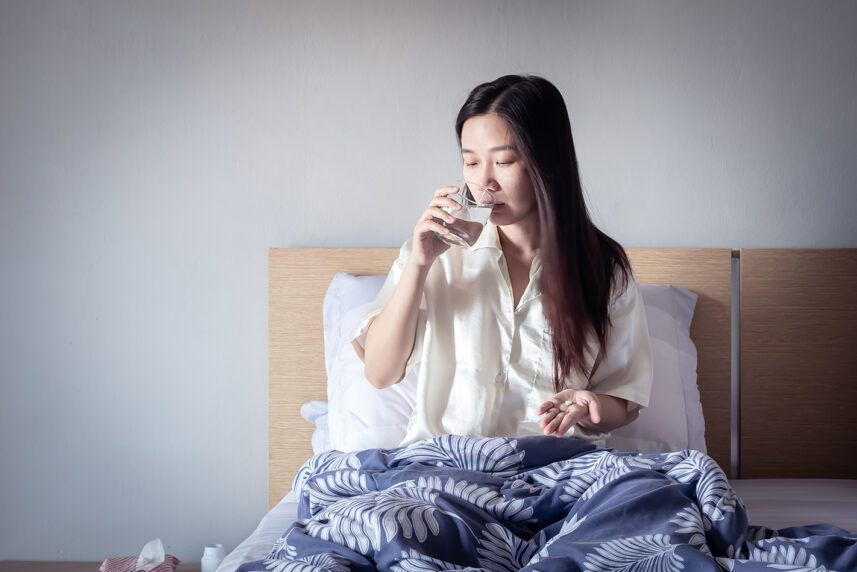 It can be confusing to tell the difference between a legit treatment and social media hype. Here's your no-nonsense breakdown of the FDA-approved COVID-19 medications.
Updated on
April 13, 2022
As of April, hundreds of people are still dying every day from COVID-19 infections. This is according to data collected by the Centers for Disease Control and Prevention (CDC).
But medication is helping to bring down that number. Now there are pills you can take at home and injections you can get in the hospital. Both can help stop the infection from getting worse.
"We've got quite a few tools in our arsenal, and hopefully over the next few months we'll see even more," says William Schaffner, MD. He's an infectious disease expert at the Vanderbilt University Medical Center in Nashville, Tennessee.
Of course, full vaccination is still the best defense against COVID-19. Unvaccinated people are 16 times as likely to be hospitalized with COVID-19 as fully vaccinated people, according to CDC data. In most cases, people with 2 shots plus a booster will get better at home with rest, fluids and over-the-counter pain relievers.
But breakthrough COVID-19 cases do occur. The risk is highest if you're over 65 or have an underlying condition such as obesity or diabetes.
If you need medication to treat COVID-19 or any other illness, Optum Perks might be able to save you money. Download our free mobile app to search for coupons for up to 80% off on common prescriptions.
And to understand the world of COVID-19 treatment, keep reading. Here are the approved medications that are saving lives.
Remdesivir (Veklury®)
Status: Fully approved by the Food and Drug Administration (FDA)
Remdesivir was originally used to treat hepatitis C and a cold-like respiratory virus. The antiviral medication makes it hard for viruses to replicate. And early on, it showed promise against coronaviruses.
In October 2020, remdesivir, which is given as a shot, became the first medication to receive FDA approval for the treatment of COVID-19. At first, it was available only to people who were hospitalized. But the FDA has since approved it for people outside the hospital who are at high risk of severe COVID-19.
(If you need a test, we can help. Order your at-home COVID-19 tests on the Optum Store.)
Ritonavir-boosted nirmatrelvir (Paxlovid™)
Status: FDA emergency use authorization
In December, Paxlovid became the first antiviral pill authorized to treat COVID-19. It's intended for high-risk people age 12 and older who have mild to moderate cases. The aim is to prevent those cases from progressing.
"These newer antivirals are intended for higher-risk individuals, says Dr. Schaffner, who notes that each medical center has its own criteria for which patients are eligible. "For example, the elderly, those with underlying conditions or the immunocompromised."
For Paxlovid to be effective, it should be taken within 5 days of infection — but sooner is better. A study from Pfizer, the company that makes Paxlovid, found that taking the medication at the onset of COVID-19 reduced hospitalization and death by nearly 90% compared to a placebo.
As with many COVID-19 medications, Paxlovid is available only under an FDA emergency use authorization. This is a faster approval process that helps treat serious health threats quickly.
Emergency use medications have proved effective, and they've undergone safety testing. Some of these medications will go on to get full approval. Others will have their emergency use status removed as better medications arrive.
Recommended reading: Long COVID is now a disability. What does that mean for you?
Molnupiravir
Status: FDA emergency use authorization

This second oral antiviral pill was authorized shortly after Paxlovid. It's used to treat mild to moderate COVID-19 in people age 18 and older who are at increased risk for severe illness.
As with Paxlovid, molnupiravir is available only by prescription. You should begin taking it after a positive COVID-19 test and within 5 days of symptom onset. Its use is limited to situations in which other COVID-19 treatments aren't available or appropriate.
In a study from the New England Journal of Medicine, people with COVID-19 were divided into 2 groups of just over 700 people. Half received a placebo, and the other half received molnupiravir. While 9 people in the placebo group died, only 1 died from the molnupiravir group.
Free prescription coupons
Seriously … free. Explore prices that beat the competition 70% of the time.
Get free card
Sotrovimab
Status: FDA emergency use authorization
While the previous 2 medications were antivirals, sotrovimab is a monoclonal antibody. This type of medication helps the immune system recognize and respond more effectively to viruses. Sotrovimab must be given intravenously (by IV) soon after symptoms develop.
Originally 3 monoclonal antibodies were granted emergency use authorization to treat COVID-19. But of those first 3, sotrovimab was the only one that's been shown to be effective against the Omicron coronavirus variant.
Bebtelovimab
Status: FDA emergency use authorization
In February, the FDA granted emergency use authorization to another monoclonal antibody called bebtelovimab. It has also been shown to work against Omicron. It's authorized for people who are not hospitalized but are at high-risk for dangerous symptoms. The medication should be taken within 7 days of showing symptoms.
(Think you understand how viruses work? Prove it with our Perks pop quiz: How much do you really know about preventing infections?)
Whatever treatment you choose, you should do it with the help of your doctor. There's no one-size-fits-all treatment. And your prescriber will be able to take your specific case into consideration.
For an easy way to reduce costs, print out the Optum Perks discount card and carry it in your wallet. It's accepted at more than 64,000 U.S. pharmacies.