How to use Optum Perks at Walmart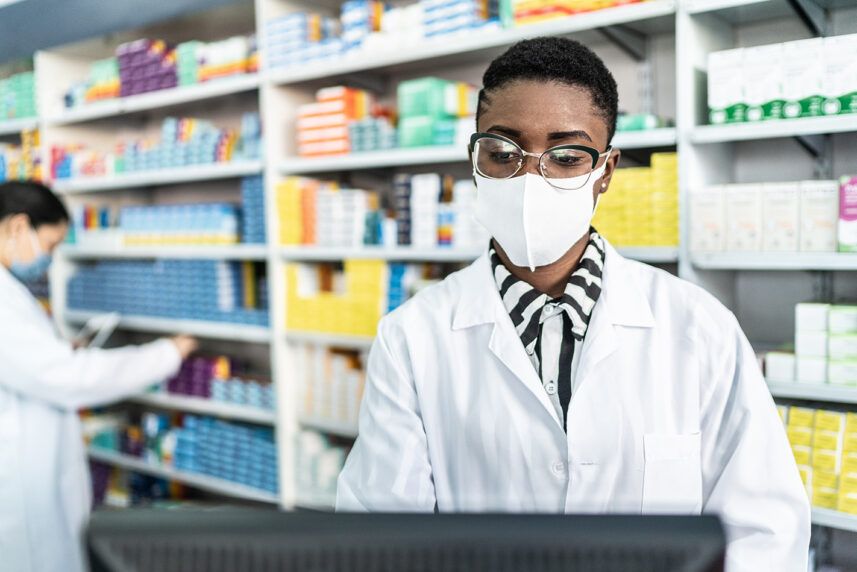 The big-box retailer can save you a ton of money on prescription medications, but so can Optum Perks. So which one should you use, and when?
Walmart is known for delivering low prices on everything from groceries to gardening tools.
If you're hunting for low prices on your prescription medication, Walmart is a good place to start, and Optum Perks can help. Here's what you need to know.
How Walmart's prescription drug program works
Walmart has a discount prescription program that offers prices as low as $4 on select generic medication. That low price is yours regardless of whether you have health insurance, and it doesn't require you to join a membership program to take advantage of the savings. All you need is a prescription from your doctor.
To understand how the program works, there are a few things you should know.
The medications start at $4 for a 30-day supply (and $10 for a 90-day supply). But many cost more. A handful of medications on Walmart's list actually cost $9 or even $15 for a 30-day supply.
Walmart's drug list, which you can find on its site, makes prices easy to see before you even enter the store. Just click on a condition and you'll see the menu of included medications.
Prices apply to the specific pill counts and strengths listed. If you need to fill a prescription that deviates from those numbers, you may not get the low price. If Walmart sells 30 pills at 20 mg each, for instance, but you need 60 pills at 15 mg, you may not receive the same discount. Also, the discounted prices may not apply to all forms of a given medication. Extended or time-release versions, for example, may be excluded.
As noted in Walmart's fine print, prices might be higher in some states — specifically California and Minnesota. And the program isn't available at all in South Dakota.
The program includes only generic medications. If you take a brand-name version of a medication and there is a generic available that's on their list, ask your doctor if the less-expensive alternative would be suitable. If so, you can get a prescription written for the generic and then take advantage of the Walmart pricing.
Free prescription coupons
Seriously … free. Explore prices that beat the competition 70% of the time.
Get free card
How to use Optum Perks at Walmart
To find discounts on deals not included on Walmart's list, you'll want to search Optum Perks to find out if there is a coupon available. Optum Perks works by negotiating discounts directly with drugmakers on your behalf. When you find a deal, you can print out a coupon or pull it up on the Optum Perks mobile app to show the Walmart pharmacist when you pick up your medication.
To make it easy to save money anywhere, download our discount card. You can use it at more than 64,000 pharmacies nationwide to make sure you're always getting the best deal.
It's worth noting that in some cases, searching Optum Perks can actually turn up better deals on medications included on Walmart's list. Walmart's standard pricing, for instance, puts the antidepressant bupropion at $15 for a 30-day supply. But a recent search in Optum Perks turned up a bupropion coupon for $9 at the same dosage and pill count.
If Walmart is your nearest pharmacy, you might still find that to be the better option. But the savings can be more dramatic as you begin searching medications not listed on the retailer's price sheet. Understanding how these 2 price-savings channels work helps ensure that you always get the best price on any medication.

Download the Optum Perks app to find the best prices on medications at pharmacies near you — plus access thousands of coupons instantly.