How Ozempic can treat Type 2 diabetes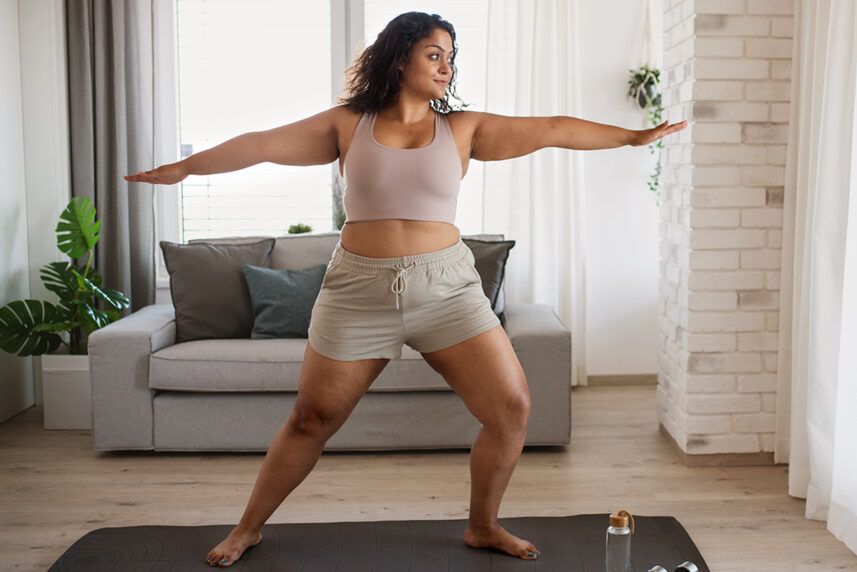 Lower blood sugar levels? Check. And this diabetes medication also helps you lose weight, which is a game changer as well.
Updated on
December 7, 2022
Ozempic® might be the prescription medication with the catchiest commercial on TV ("Oh, oh, oh, Ozempic …"). But this diabetes medication also has other memorable qualities. It can be revolutionary for those with Type 2 diabetes.
As you know, when you have Type 2 diabetes, your body isn't making the insulin it needs to keep your blood sugar levels in check. And over time, high blood sugar levels can damage your health. But there are many diabetes medications out there that can help. And you've probably had to take 1 or 2 of them already.
But sometimes the medications stop working as well. Or perhaps you don't react to them as well as your doctor would like because of the side effects. In that case, they may suggest another type of medication altogether. One of those is semaglutide, or Ozempic.
You may be wondering what Ozempic can do for you. Plenty, it turns out. Here's everything you need to know about how it works, what it does and how to take it.
(Be sure to search for Ozempic on the Optum Perks discount app before heading to the pharmacy. You could find coupons for up to 80% off.)
What is Ozempic?
"Ozempic is a game-changing medication for treating Type 2 diabetes," says Sudeep Singh, MD. He's a primary care physician at Apprize Medical in Miami. But Ozempic isn't just for people with diabetes.
The U.S. Food and Drug Administration (FDA) has also approved semaglutide for people who are overweight or obese, even if they don't have diabetes. It can help you lose weight, as long as you combine it with diet and exercise.
Trial results published by The New England Journal of Medicine found that taking 2.4 milligrams of semaglutide once a week, along with making lifestyle changes, can reduce your body weight by 15%. That means that if you weigh 190 pounds, you'd shed almost 30 pounds.
The weight loss factor is good news if you have diabetes. "Insulin has been the mainstay for treating diabetes. But it has the unfortunate side effect of causing weight gain," Dr. Singh notes. So Ozempic can help on 2 fronts.
Recommended reading: What you should know about diabetes if you're Hispanic or Latino.
How Ozempic works
Ozempic belongs to a class of medications known as glucagon-like peptide-1 receptor agonists (GLP-1 agonists). These medications work differently than insulin to help manage diabetes. In general, all of these medications increase the amount of insulin your body produces when you eat. That lowers blood sugar.
In the case of Ozempic, it also helps to reduce the amount of sugar released by your liver, says Dr. Singh. That slows down the pace of digestion so that you're less likely to have blood sugar spikes.
You'll also feel full pretty quickly, notes Dr. Singh. And you may not have as much of an appetite throughout the day. That's one reason people on Ozempic lose weight.
"The combination of weight loss and glucose suppression act to gradually reduce blood sugars and A1c levels," says Dr. Singh. The emphasis is on gradual weight loss. Don't get impatient if you don't see results right away, says Dr. Singh. One study found that it took anywhere from 6 months to a year of once-weekly shots to reduce A1c levels by nearly 2%.
Free prescription coupons
Seriously … free. Explore prices that beat the competition 70% of the time.
Get free card
How to take Ozempic
These GLP-1 agonists come as injections. Every week, you'll give yourself a shot with a prefilled pen of Ozempic, Dr. Singh explains. The pen is very simple to use. You can give yourself the shot in the thigh, stomach or arm, he notes.
But no medication is perfect. You'll have to combine Ozempic with an exercise and diet routine. Your doctor will work with you to create the right plan for you.
What are Ozempic's side effects?
There are some common and serious side effects to be aware of. The most common ones are nausea, cramping, constipation, burping and diarrhea. But your doctor can also prescribe an anti-nausea medication that you can take along with the Ozempic to reduce those queasy feelings, says Dr. Singh.
"More serious side effects include pancreatitis, gallstones and dehydration that can cause kidney failure," says Dr. Singh. But those effects can be minimized if your doctor increases the dose slowly, he adds.
The most dangerous side effect is the risk of developing tumors in your thyroid. Just be aware that these tumors have appeared during animal studies, not in humans. But if there's a history of thyroid cancer in your family, mention it to your doctor before taking Ozempic.
If the side effects are bad or you can't tolerate them, talk to your doctor. It could be that you need to try a lower dose.  
Ozempic might be the medication that can help you finally control your Type 2 diabetes. Just be sure to follow a healthy lifestyle as well. Then you'll be good to go, go, go.
(No matter how you manage your diabetes, Optum Perks wants to help you save at the pharmacy. Here's how it works.)
Additional sources:
Semaglutide facts: MedlinePlus
Ozempic on A1c levels: Frontiers in Endocrinology (2021). "Efficacy of Semaglutide in a Subcutaneous and an Oral Formulation"
Ozempic and weight loss: Journal of Managed Care (2021). "Trial Finds Semaglutide With Lifestyle Intervention Reduces Body Weight by Nearly 15%"