Brompheniramine and dextromethorphan in cold medicines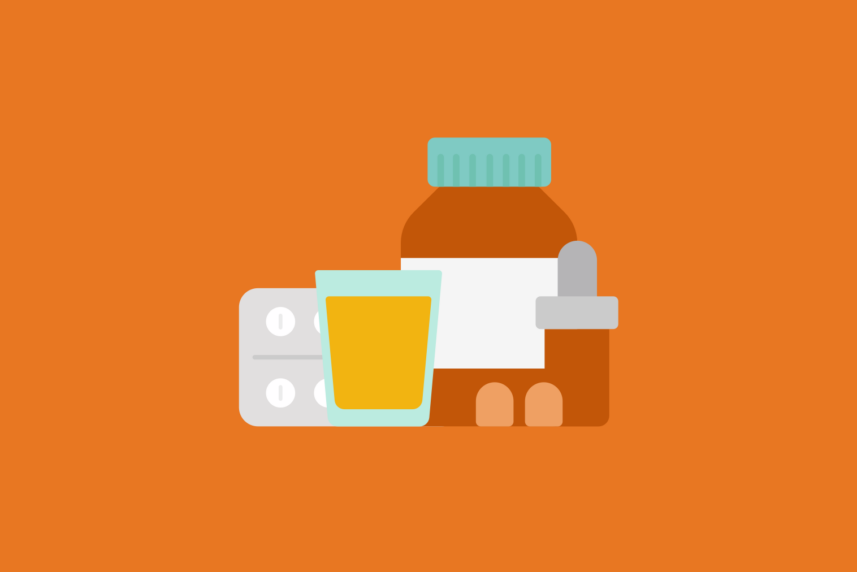 Updated on
January 23, 2021
What are brompheniramine, dextromethorphan, and pseudoephedrine?
Brompheniramine, dextromethorphan, and pseudoephedrine are the base ingredients for many common name-brand cold and cough medicines. This combination of medications treats cough, runny nose, sneezing, itchy or watery eyes, and nasal congestion caused by allergies and the common cold.
Each of the ingredients plays a specific role:
Brompheniramine is an antihistamine. Antihistamines reduce the body's inflammatory response to allergens.
Dextromethorphan is a cough suppressant that affects the signals in the brain to elevate the threshold for coughing.
Pseudoephedrine shrinks blood vessels in the nasal passages that cause congestion.
These are short-term medications and not used to treat chronic coughs associated with smoking, asthma, or emphysema.
Medication dosage and administration
Follow all label instructions carefully. Take this combination medicine by mouth with a full glass of water using a specially marked syringe or dosage cup. If an upset stomach becomes a problem, try taking the medication with food or a glass of milk instead.
The medication's full effects should be felt 30 minutes after taking and peaking at an hour. Do not increase your dose or use for longer than 7 days in a row. Cough or cold medicine should only be taken for 7 days or until your symptoms clear up. Talk to your doctor if symptoms last longer than 7 days.
Side effects
This list of side effects is not complete. Call your doctor if you experience a side effect not included here. Common effects include:
Nausea or constipation
Dry mouth or eyes
Lightheadedness, dizziness, or drowsiness
Fast or irregular heart rate
Feeling anxious, restless, nervous, or irritable
For these side effects, some at-home remedies may be helpful. Chewing gum, sucking on candy, and drinking fluids can help with dry mouth, while eye drops can relieve dry eyes. If you have trouble sleeping, take the last dose of the day a few hours before bedtime.
Stop taking this medicine and seek immediate medical attention if you have more severe side effects such as:
Slow, shallow, difficult breathing
Stomach pain, severe constipation
Loss of appetite, vomiting
Difficult or painful urination
Eye swelling or pain, blurred or double vision
Severe drowsiness or difficulty waking up
Fainting, seizures, tremors
Weakness, coordination problems, or confusion, buzzing in ears
Rapid or pounding heartbeat, chest pain
Swelling of lips, tongue, throat, or face
Your medical history
Before using bromphen, pseudoephedrine, and dextromethorphan, tell your doctor about your medical history, as certain medical conditions can cause issues with this medication.
Conditions to watch out for include:
Asthma or other chronic breathing disorders
Gallbladder, kidney, or liver disease
Mental and mood disorders
Glaucoma
Diabetes
Stomach or intestinal problems such as a bowel obstruction or ulcer
Adrenal gland problems such as hypothyroidism
High blood pressure or coronary artery disease
Free prescription coupons
Seriously … free. Explore prices that beat the competition 70% of the time.
Get free card
Drug interactions
Severe side effects can occur if you combine this medicine with other drugs that cause drowsiness. These drugs include other cough, cold, or allergy medicines. They also include:
Pain medications
Muscle relaxers
Anxiety and depression medications
Sleep medicine
Other medications that may negatively interact with bromphen, pseudoephedrine, and dextromethorphan include:
Potassium tablets/capsules
Some nutritional supplements
Stomach medicine
Some medicine to treat Parkinson's disease
Tell your doctor about all medications, vitamins, and supplements you take regularly.
Fertility & pregnancy
Inform your doctor if you are pregnant or think you may be pregnant. While antihistamines are generally safe during pregnancy, pseudoephedrine can cause high blood pressure, which is dangerous in pregnant women.
Only a small amount of pseudoephedrine passes into breast milk, which in most cases doesn't cause side effects in the nursing infant. Some studies have shown pseudoephedrine to decrease milk production. Contact your health care provider for guidance.
Other safety precautions
Avoid alcoholic beverages or other drugs while using cough and cold medication. Alcohol may increase dizziness and drowsiness. Dangerous or fatal side effects could occur. Do not drive, use machinery, or engage in any activity that requires mental clarity.
Avoid overexertion during exercise and in hot weather. Brompheniramine and pseudoephedrine decrease sweating, which can cause overheating and dehydration, putting you at risk for heatstroke.
Keep this and all medications in a safe place, out of reach of children. Never share this medicine with another person.
Key takeaways
Brompheniramine, dextromethorphan, and pseudoephedrine are useful medications for treating cold, flu, and allergy symptoms. Read all instructions carefully and inform your doctor of all health conditions and current medications before taking them.