4 techy ways to make life with diabetes easier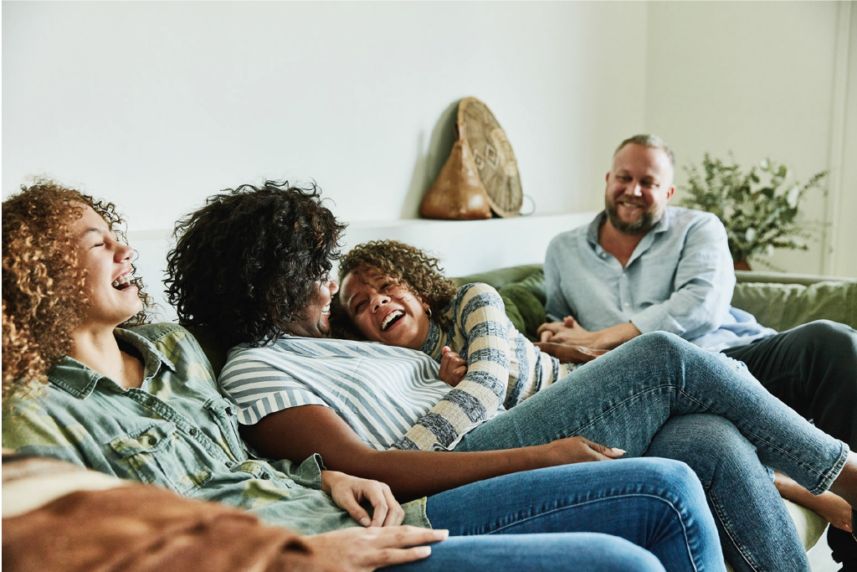 If managing your diabetes feels like a full-time job, that's because it is. And who wouldn't want a personal assistant to handle tracking your blood sugar levels, planning your meals and making time for exercise? While you may not be able to hire an actual human, there's a ton of technology that can make life with diabetes a whole lot easier.
Jennifer Beirdneau, 49, made the switch to a continuous glucose monitor (CGM) in 2019, and she hasn't looked back. "It really helps to visualize what your blood levels are doing," says Beirdneau, who's had type 1 diabetes since she was a child. "[My CGM] has allowed me to have my lowest hemoglobin A1C level in years, which helps with my overall health."
Research backs her up. A study in Frontiers in Endocrinology found that people who used diabetes-related apps had higher self-care scores than those who didn't use them. Plus, with coronavirus disease still making an already difficult-to-manage condition even harder, having extra diabetes tools is more important than ever. Here are a few that can help:
General health and fitness apps
Smartphone apps such as CalorieKing and MyFitnessPal allow you to check carbohydrate and sodium counts. Wearable devices such as Apple Watch and Oura Ring (paired with their apps) can motivate you to exercise more or prioritize sleep. If you haven't gone deep into the world of digital health helpers, apps like these can be an easy (and not overwhelming) way to start.
Continuous glucose monitors (CGMs)
Devices such as the FreeStyle Libre, Dexcom G6 and Medtronic Guardian Connect can read your blood glucose levels in real time. You wear a small sensor that transmits readings to a device or an app on your smartphone.
"My Dexcom alarms me when my blood sugar goes too high or low," says Beirdneau, who lives in Buffalo, New York. "I can no longer feel when my blood sugar drops, so if I am asleep, I wouldn't wake up in time to treat. I also have an app on my husband's phone, so it sends him emergency messages and calls."
What's also helpful: You can share all of the data with your doctor, who can see your overall trends. If you want to try one these devices out, ask your doctor for a "professional CGM" you can road test, suggests Kellie Antinori-Lent, a diabetes clinical nurse specialist at the University of Pittsburgh Medical Center in Pennsylvania.
Free prescription coupons
Seriously … free. Explore prices that beat the competition 70% of the time.
Get free card
Insulin pen with Bluetooth technology
Much simpler than a vial and syringe, this pen allows you to administer insulin using one device and a smaller needle. It then transmits information about your dosage to an app. InPen is currently the only Food and Drug Administration–approved smart pen. It's so easy to use it was approved for kids age 7 and up last year. The pen can even help you calculate the correct insulin dose.
Are struggling to pay for your insulin? The Optum Perks discount card can help you save at more than 64,000 pharmacies nationwide. Download yours today.
Insulin pumps with suspend functions
An insulin pump is a wearable device that delivers insulin at regular intervals, and it allows users to adjust delivery in response to meals or for other reasons. Some of today's pumps, including the Medtronic MiniMed and Tandem t:slim X2 systems, use integrated CGMs.
The Omnipod tubeless Pod includes a remote Personal Diabetes Manager, which functions similarly to a CGM. The pump's glucose monitor lets you know when your blood sugar is dropping. The pump will automatically stop delivering insulin until you need it again. Beirdneau especially likes the fact that the device gives her body a chance to recover on its own.
If you're ready for some high-tech assistance with your diabetes, team up with a diabetes care and education specialist who can help you understand and find the best options for you, says Antinori-Lent. Need a place to start? The Association of Diabetes Care & Education Specialists can help you find an accredited education program near you.
There's another (more snuggly) way to monitor your blood sugar: Adopt a specially trained service dog. We've got all the details here.